Getting married in the mountains is an unforgettable experience and you'll no doubt be looking for some wedding day tips.
Imagine exchanging vows surrounded by breathtaking views, fresh air and the sound of nature.
However, it's important to keep in mind that mountain weddings require a bit more preparation than traditional indoor weddings.
Don't worry, we've got you covered.
To help ensure your special day is everything you've dreamed of, here are some wedding day tips to consider.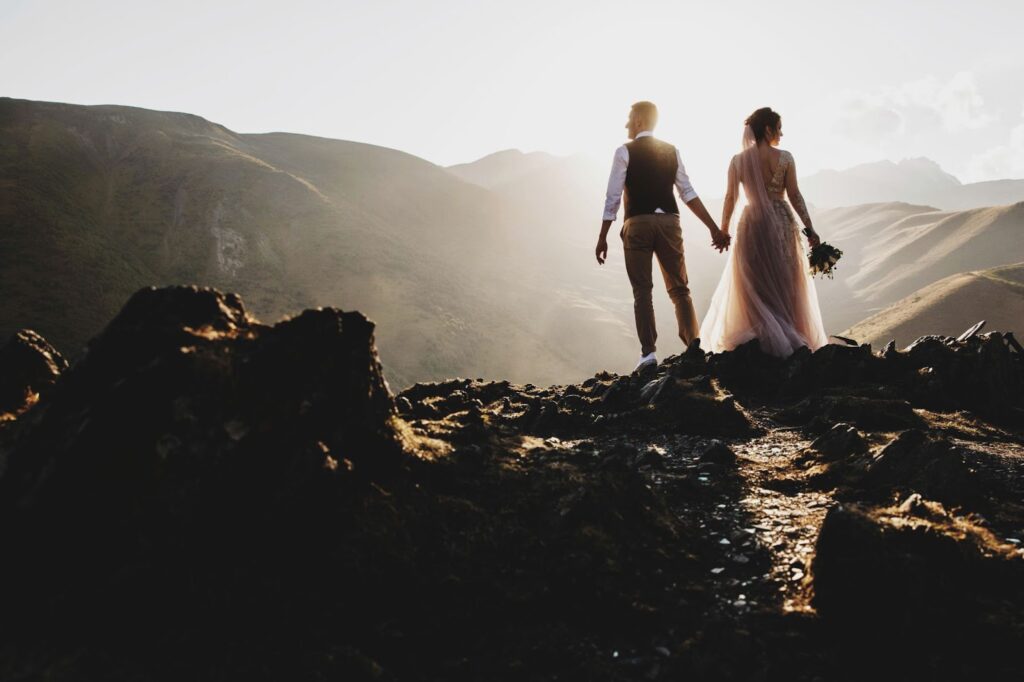 1. Choose Your Venue Carefully
Choosing the perfect wedding venue can be one of the most exciting and daunting tasks for a couple.
With so many options available, it's important to consider various factors that will make your big day unforgettable.
Here are some tips to help you select the best wedding venue:
Firstly, determine your budget and guest list size.
This will allow you to narrow down your search based on venues that can accommodate your guests within your budget range.
Secondly, consider the location of the venue and accessibility for guests.
You want to ensure that everyone can easily get there without any complications or delays.
Thirdly, think about what type of atmosphere you want to create on your special day.
Do you prefer an outdoor garden setting or an indoor ballroom ambiance?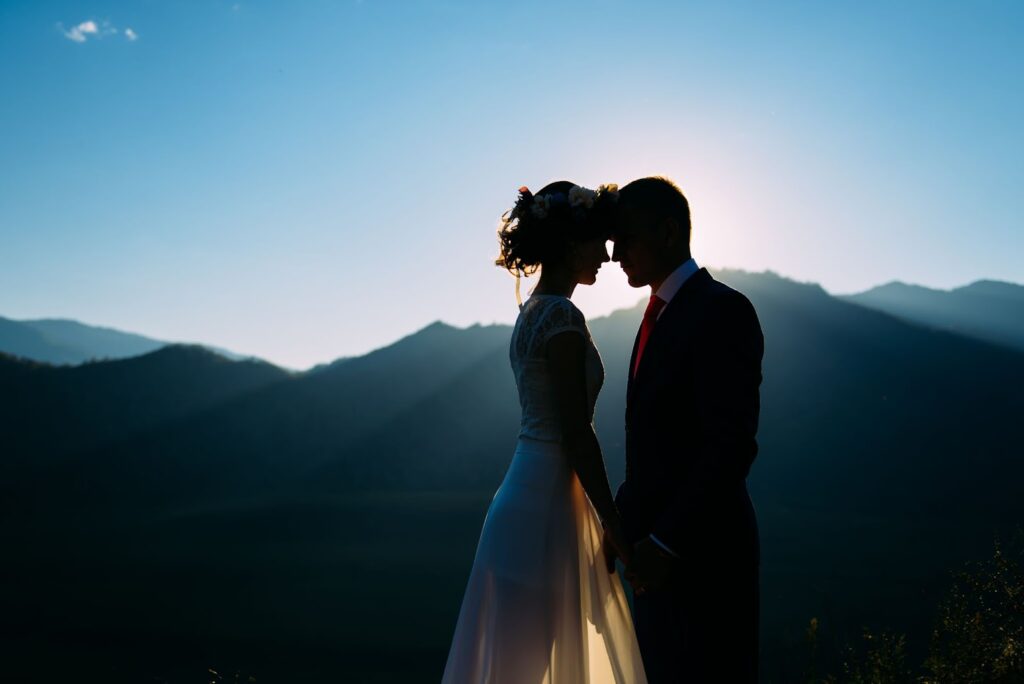 Consider Elevation
One of the most critical considerations that couples often overlook is elevation.
The height of your wedding venue can impact everything from the views to weather conditions and accessibility.
If you're planning on exchanging vows in a mountainous or hilly area, consider selecting a venue that's at a higher altitude.
This will offer breathtaking views for your guests
But it'll also provide cooler temperatures during hot summer months or warm weather during winter weddings.
Lastly, don't forget to make sure that the venue is accessible to everyone who is attending.
If anyone has a handicap or physical disability, be sure to make arrangements for them.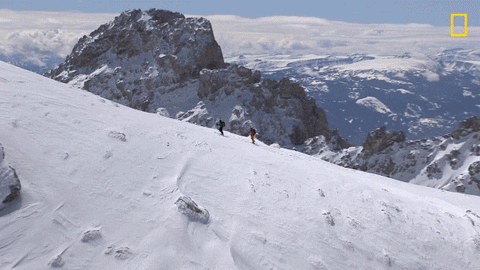 Outdoor or Indoor?
Both options come with their own set of benefits and challenges.
So it's important to weigh them carefully before making a final choice.
Outdoor weddings offer the beauty and serenity of nature as a backdrop for your special day.
With lush greenery, bright blue skies, and stunning sunsets, the natural scenery can create an unforgettable atmosphere that enhances your celebration.
Outdoor venues also provide ample space for guests to spread out and enjoy themselves during the festivities.
However, outdoor weddings are weather-dependent.
This means that planning around inclement weather can be stressful, unpredictable and potentially ruinous if things go wrong.
By contrast, indoor weddings are unaffected by weather unless something truly crazy happens.
And, in that case, at least you'll have a wild story.
If you go with an indoor venue in the mountains, make sure to find one that has lots of big windows.
That way, you can still enjoy the beautiful scenery from the comfort of the indoors.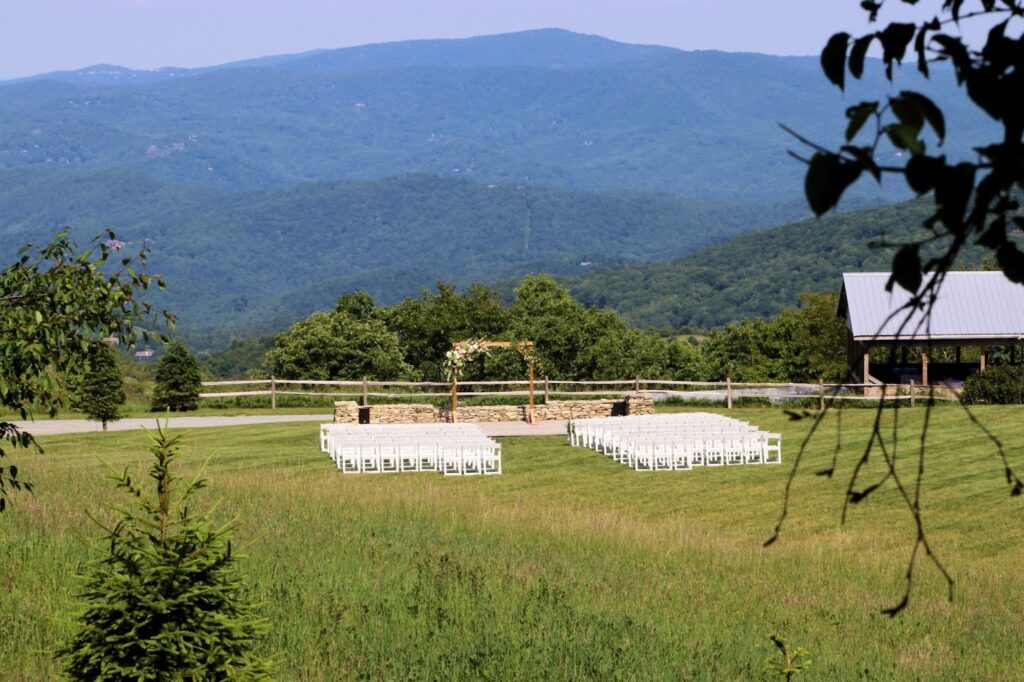 2. Clarify The Dress Code
First and foremost clearly include any dress code instructions in the invitations.
This will give your guests a good idea of how formal or casual the event will be.
Typically, an outdoor formal wedding calls for elegant and sophisticated attire.
Men can do well to opt for a suit in a light color such as beige or gray, paired with a crisp white shirt and tie.
For women, a long flowy dress in pastel colors or floral prints would be perfect for the occasion.
Make sure to choose comfortable shoes that won't sink into grassy terrain or cause problems on uneven ground.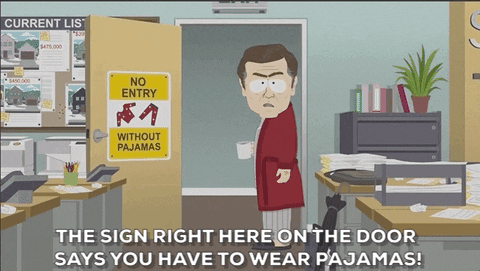 Weather Considerations
Another important factor to consider is the weather forecast.
Depending on where and when the wedding is being held, you may need to plan your outfit accordingly.
If you're attending an outdoor wedding during hot summer months, opt for light and breathable fabrics such as cotton or linen.
Avoid wearing dark colors that can absorb heat and make you feel uncomfortable.
A flowy maxi dress or a stylish jumpsuit paired with comfortable sandals will keep you cool while also looking chic.
For cooler temperatures in fall or winter weddings, layering is key.
Choose outfits with long sleeves and add accessories like scarves or jackets to keep yourself warm throughout the event.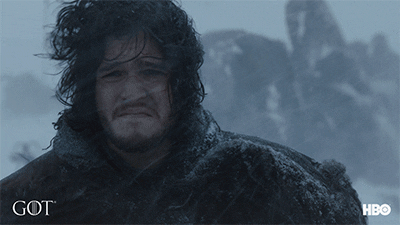 3. Go With Local Food
Catering is an essential part of any wedding day.
And choosing the right cuisine can make all the difference.
Naturally, local fare is a popular option that many couples turn to on their big day.
It adds a unique touch to the menu.
But it also supports local businesses and showcases the area's culinary offerings.
When considering local fare for your wedding day, start by researching the top-rated restaurants in your area.
Look for those with extensive catering experience or who offer customized menus to fit your desired theme or dietary needs.
Be sure to schedule tastings with several vendors before making your final decision.
And don't be afraid to ask questions about ingredients and sourcing.
Another tip when opting for local fare is to incorporate seasonal ingredients into your menu.
This not only adds variety but ensures that you are using fresh produce at its peak flavor.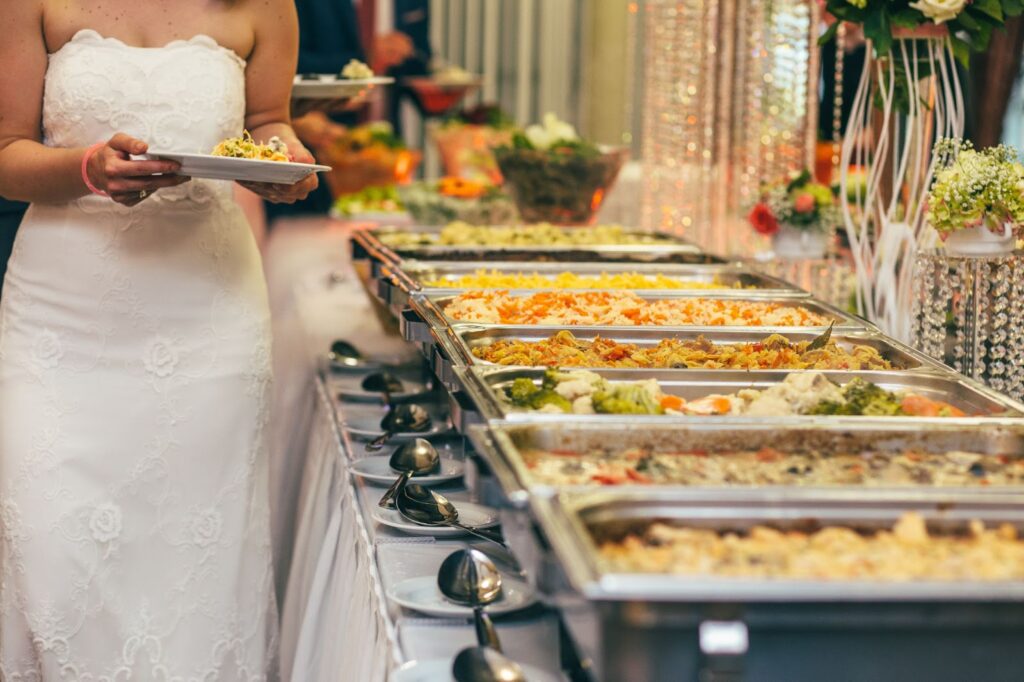 4. Incorporate Natural Scenery Into The Photography
Natural scenery provides the perfect backdrop for any photography session.
This is especially the case for wedding day photos in the mountains.
The beauty of nature can offer a calming and serene atmosphere that complements the joyous mood of the occasion.
To make the most out of this setting, it's important to consider a few wedding day tips.
Firstly, timing is key.
Plan ahead and schedule your photography session during golden hour: an hour after sunrise or before sunset when natural lighting is at its best.
Secondly, choose a location that reflects your personality and style as a couple.
Whether it's a beach with waves crashing in the background or a lush forest with tall trees towering over you, pick a setting that speaks to you both.
Lastly, don't forget about practical considerations such as weather conditions and accessibility of the location.
A little preparation goes a long way in ensuring your wedding day photos are not only beautiful but also stress-free.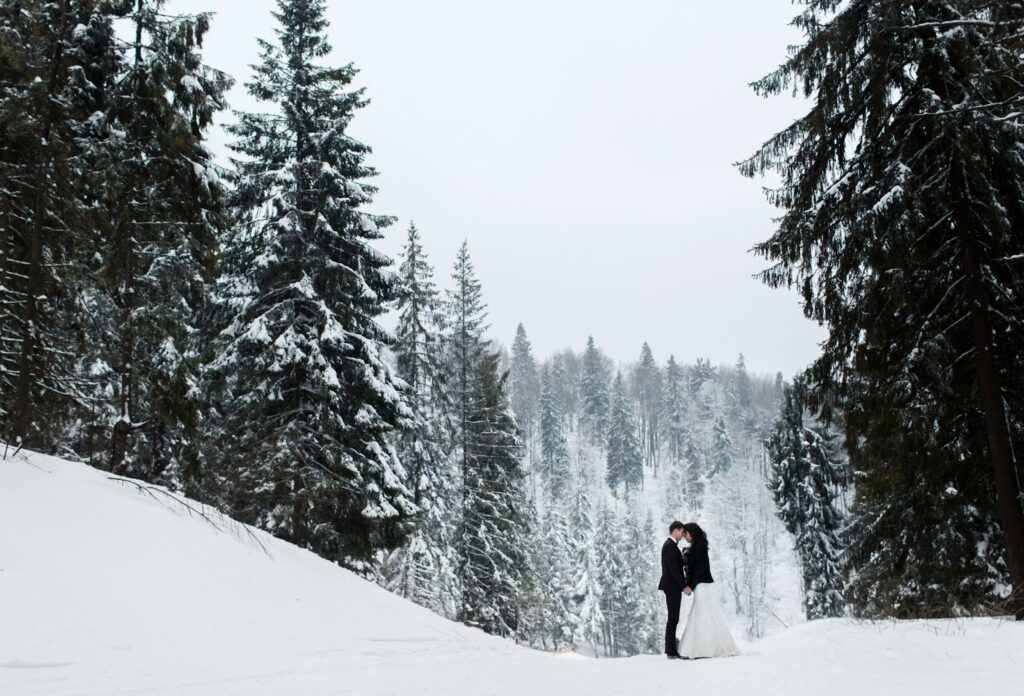 5. Use Music To Create Ambience and Atmosphere
Music is an integral part of any wedding celebration as it sets the tone for the entire event.
It can make or break the ambience and atmosphere of your special day.
So it's important to choose wisely.
If you're planning on hiring a DJ or live band, ensure that they understand your music preferences and are able to cater to them.
Having a variety of genres and songs will help keep guests engaged and entertained throughout the night.
Consider creating a playlist with your partner that includes songs that hold sentimental value to both of you.
Also include popular hits that everyone will know and love.
Alternatively, hiring a professional wedding DJ can take some of the stress off planning out specific songs.
Professional wedding DJs make their living from their ability to read the crowd and play accordingly.
The volume at which music is played is also crucial in determining how successful it will be in creating an enjoyable atmosphere.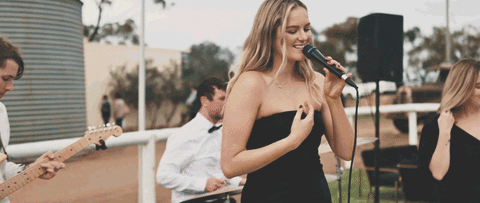 6. Incorporate Nature Into Your Decorations
Incorporating nature into your decorations is a great way to bring an organic and fresh feel to your special day.
Whether you're having an indoor or outdoor wedding, there are endless ways to bring the beauty of nature into your decor.
One easy way to incorporate nature is by using greenery such as eucalyptus, ferns, or succulents in bouquets, centerpieces or hanging installations.
You could also add natural elements like moss or driftwood as part of your table settings or use fruit displays as centerpieces.
For an outdoor ceremony, consider creating a floral arch made with wildflowers and vines that will create a memorable and unique backdrop for your wedding photos.
Another idea is to use eco-friendly materials in order to reduce waste and harm to the environment.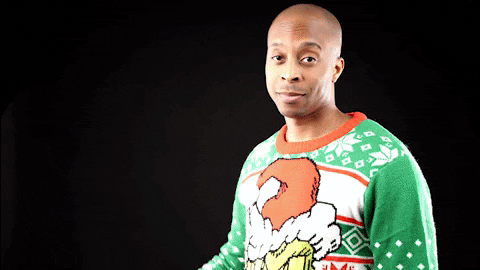 7. Arrange Accommodation and Activities For Guests
Apart from the main event, guests' accommodation and activities need to be taken into consideration.
Firstly, make sure that there is ample accommodation available for your guests.
Depending on the location of your wedding, you may need to book hotel rooms or arrange for vacation rentals in close proximity to the venue.
It's important to consider different budgets and preferences when selecting accommodation options.
This is because not everyone will be able or willing to spend the same amount of money.
Secondly, think about organizing some fun activities for your guests before or after the wedding day.
This could range from simple things like recommending local sightseeing spots or restaurants they might enjoy, to more elaborate events such as a group excursion or even a pre-wedding party.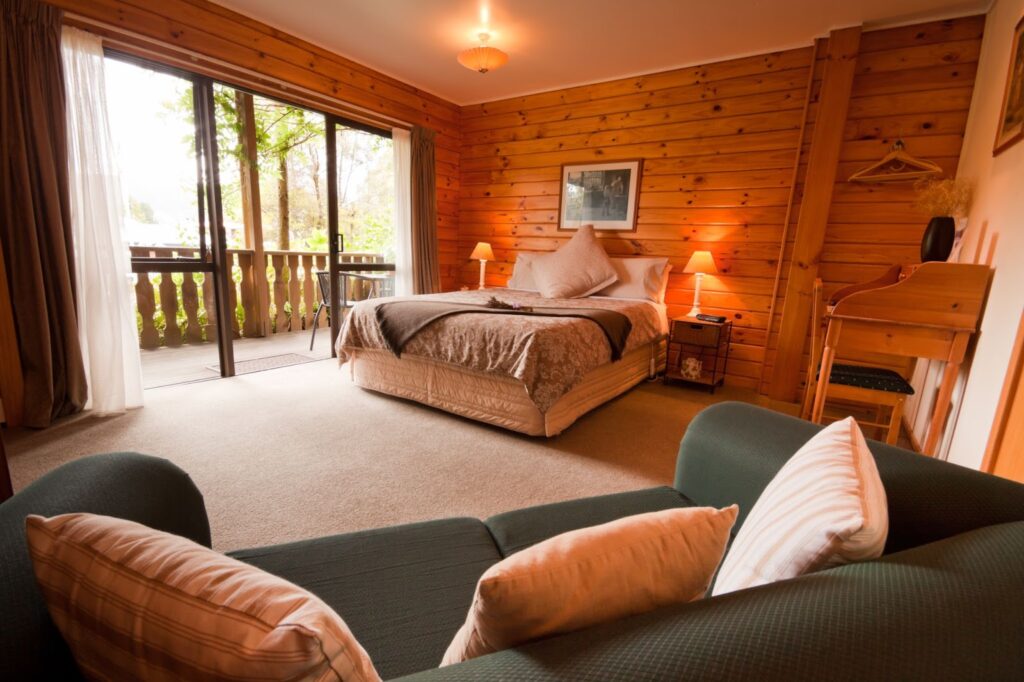 Enjoy the Day!
Planning a mountain wedding is a challenging but exciting task.
Taking the time to plan for a successful day in the mountains.
Research venues and vendors.
Prepare for possible weather conditions can help create an unforgettable wedding experience.
Be sure to be ready with back-up plans and extra supplies just in case something unexpected happens.
Weddings are always filled with surprises and joy.
Use these tips to make sure your mountain wedding is as close to perfect as possible.
And most of all, enjoy the day!