Give Your Guests a Unique Experience and Lasting Memories
Your Tennessee Mountain Wedding Experience
Your Own Private Mountain
Dream Wedding, Dream Destination
At Sugar Hollow, you don't just get a building… you get an entire, private mountain destination. Your wedding experience will take place over 3 days, where our staff and entire property is entirely dedicated to you. This means that you have almost 400 acres, five mountain peaks, four houses, a massive lodge, the beautiful Overmountain Hall, the epic views at the Amphitheater, and the Overlook Deck.
Your Destination Wedding in The Mountains
Equipped with 9 private guest rooms, 2 guest suites, 4 homes, and a 7,000 sq. ft. event center, and featuring the feeling of authentic Tennessee History , while simultaneously providing its guests with modern wedding venue amenities. 
Your truly Unique Ceremony
With love always in the air, Sugar Hollow brings you and your significant other a truly unique experience. Packages for any size wedding are available! Sugar Hollow has hosted elopements of 10 guests, all the way to large celebrations of 250 guests. With lodging on-site and included, you have the unique opportunity to spend quality time with your guests rather than being spread thin during your reception.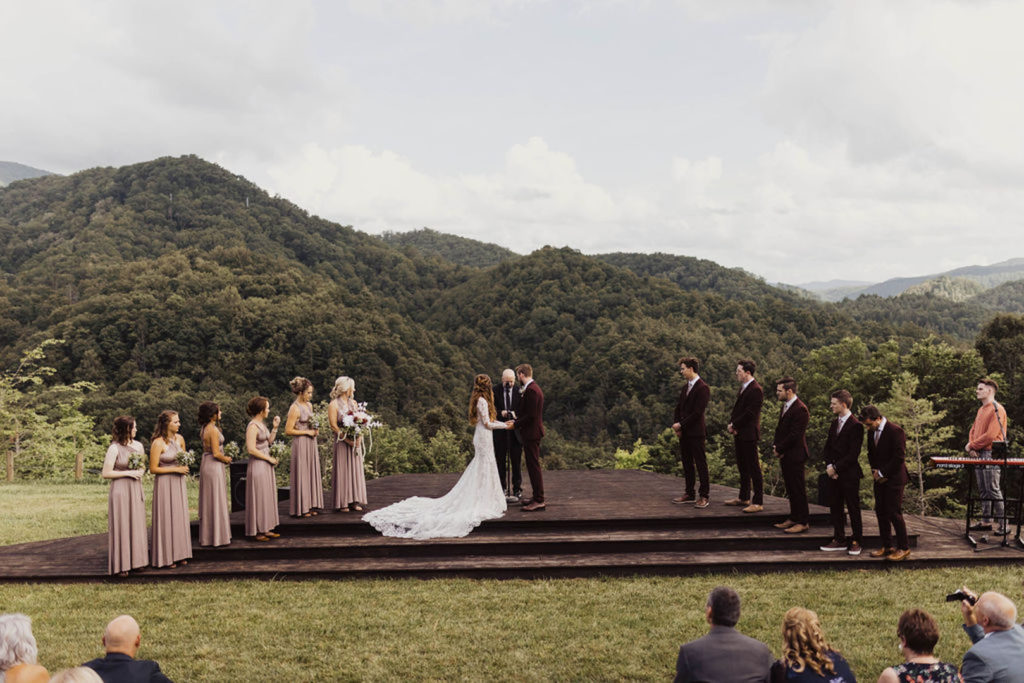 breaking the mold of the traditional wedding day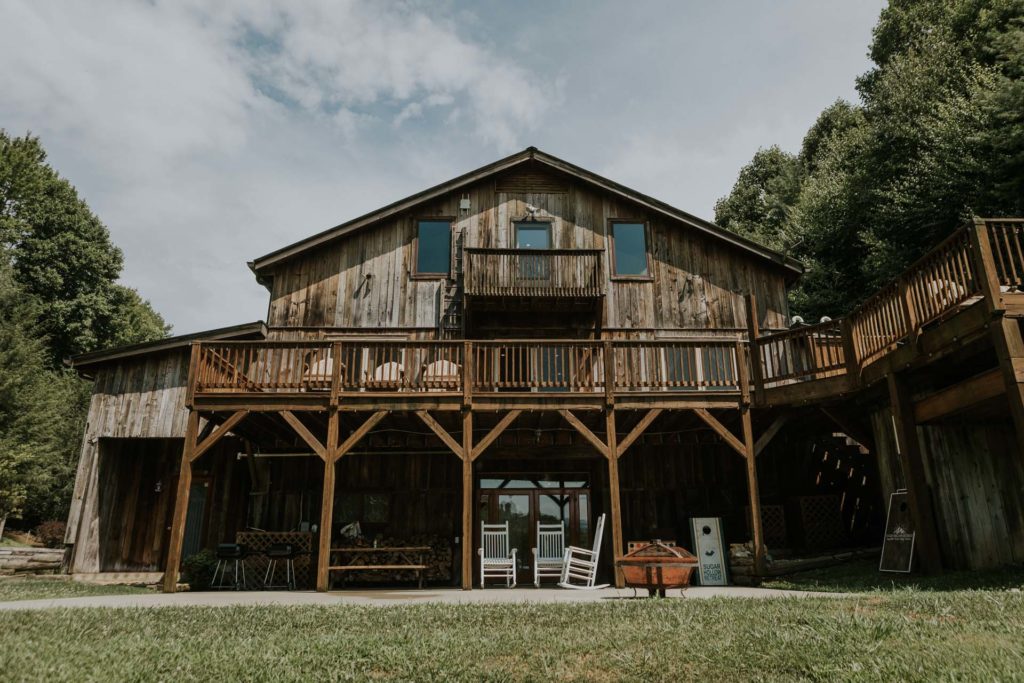 A wedding Experience like no Other
One of a Kind Wedding Weekend
Whether you are having brunch on our Overlook Deck, gazing down at the beautiful Watauga Lake, or celebrating in the late hours on the 1,600 square foot patio of the stately Overmountain Hall, or you are having a intimate dinner with 30 of your closest friends or family in the Lodge, you will have an unforgettable experience.  
Weddings Should be Much More Than Parties and Pictures
From the time you check in and host your first guests with dinner, to the time you share breakfast and depart on Sunday morning, we will work to help you enjoy your time with us. 
Reminiscing with your family, laughing with your friends, or simply enjoying a quiet cup of coffee watching the sunrise over the mountains are all things you will replay in your head over and over again.
With only 52 weekends in a year, only a limited amount of couples get to make their wedding something so unique and full that people will talk about it for years.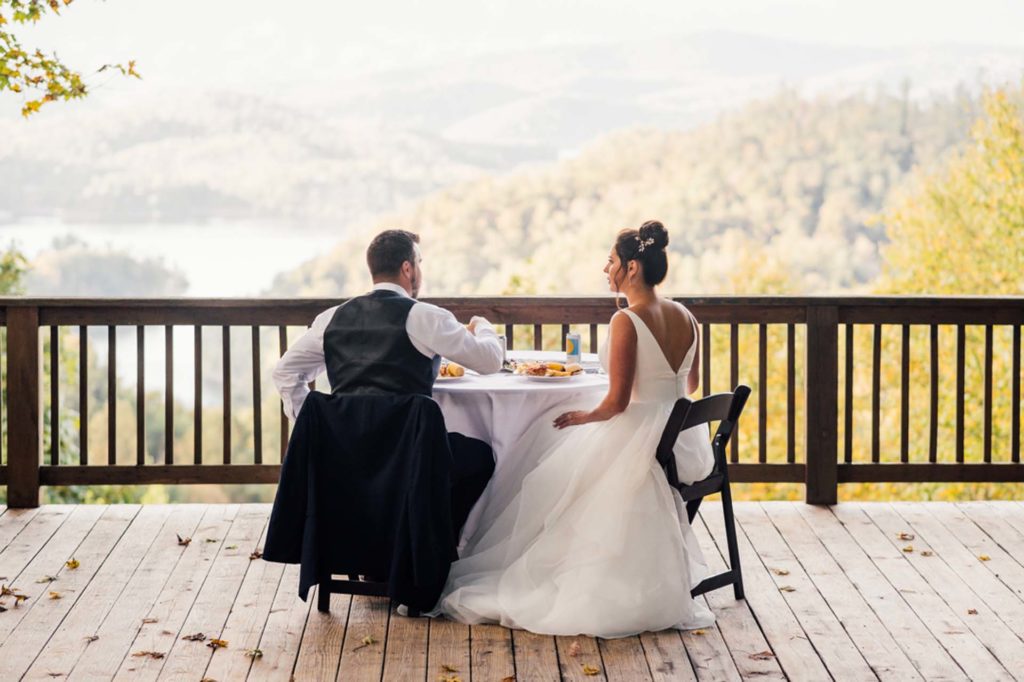 The Ultimate Destination wedding experience
Below is a sample timeline of what our couples usually decide to do for their time at Sugar Hollow. Our on-site Coordinator can help you organize your wedding experience to fit your needs and budget.
Weekdays
Check in on Monday at 2 p.m.
Monday Evening: Welcome Dinner & Relax by the Fire
Tuesday Morning: Brunch with your Guests
Tuesday Afternoon: Ceremony, Cocktail Hour, and Reception
Tuesday Evening: Celebrate late into the night
Wednesday Morning: Farewell Brunch with your Guests
Wednesday Afternoon: Check out at Noon
Weekends
Check in on Thursday at 4 p.m.
Thursday Evening: Optional Welcome Dinner
Friday Morning: Optional Brunch with your Guests
Friday Afternoon: The day is yours! Check out our activities page to get an idea of what you could do.
Friday Evening: Rehearsal Dinner with your Guests
Saturday Morning: Brunch with your Guests
Saturday Afternoon: Ceremony, Cocktail Hour, and Reception
Saturday Evening: Celebrate late into the night!
Sunday Morning: Farewell Brunch with your Guests
Sunday Afternoon: Check out of the houses at Noon, check out of Overmountain Hall at 2 p.m.
View all of the 'sweet spots' Sugar Hollow has to offer
Click markers on the map to show property details

"Not only is the venue STUNNING, but the wedding planner Kaleigh is amazing. She made my dreams for a wedding come true. She is so full of joy and not only does she just plan a wedding but she invests in her work and truly cares. The atmosphere of Sugar Hollow Retreat is one I could be apart of forever. It truly is breathtaking. Thanks Sugar Hollow!"
Tell us About Your Dream Wedding!
Discover more in your brochure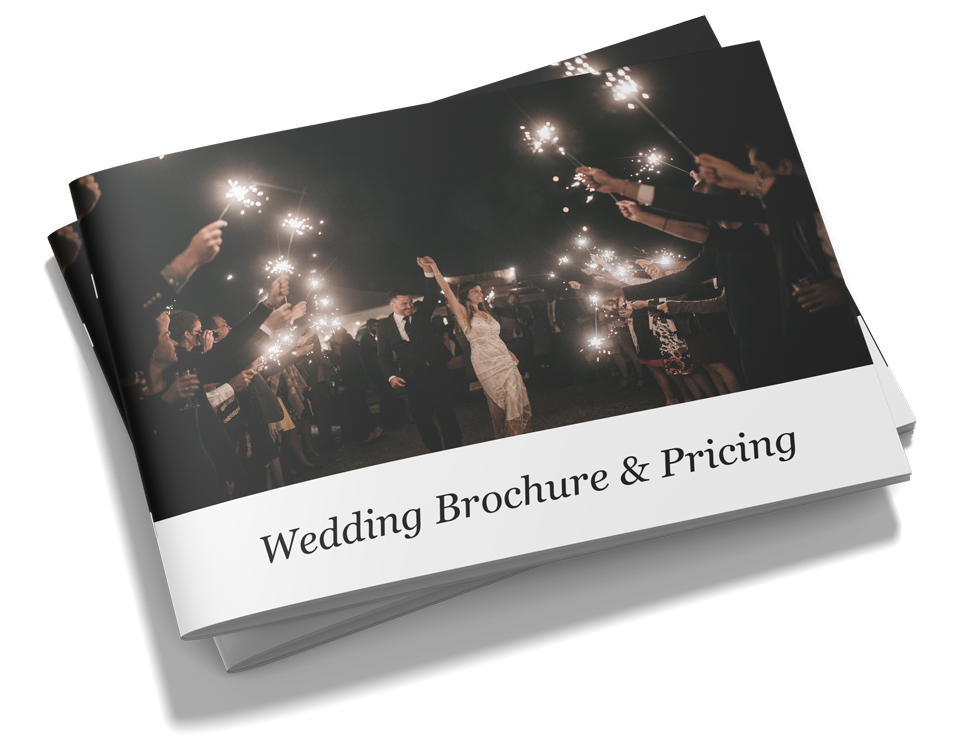 Semi-Inclusive & All-Inclusive Packages
Multi-Day Packages | Lodging included in ALL packages | Seasonal Pricing
Weekday Packages
Semi-Inclusive: Starts at $11,500
Micro-Wedding: Starts at $10,000
Elopement: Starts at $6,000
All Inclusive Add On: Starts at $14,000
Weekend Packages
Semi-Inclusive – Partial Property: Starts at $14,250
Semi-Inclusive – Full Property: Starts at $14,750
All Inclusive Add On: Starts at $14,000