Sugar Hollow Retreat- Smoky Mountain Wedding Venue
Make history as a Sugar Hollow bride
Everything needed at one amazing property.
Your dream wedding must have a dream destination. Sugar Hollow is it – timeless, romantic, memorable. With breathtaking views of three mountain ranges – the Appalachian, Blue Ridge, and Smoky Mountains – Sugar Hollow is your perfect mountain wedding venue. Whether you're having 10 or 250 people share your day, our pristine landscape makes your time here unforgettable.
Along the banks of the Watauga River (present-day Elizabethton, TN), the Watauga Association met under a huge sycamore tree, where they became the first Americans to declare independence from British Colonial rule.
The largest private land transaction in American history occurred at the Watauga settlements. Richard Henderson of the Transylvania Company purchased 20 million acres of land from the Cherokee Indians on March 17, 1775.
In October of 1780, 1,100 frontiersmen from North Carolina, Virginia, and present-day Tennessee traveled over 196 miles in 11 days, to win the Battle of King's Mountain. Some claim it as the most significant battle of the Revolutionary War.
Sugar Hollow's original Chestnut Farmhouse was built. Providing the Pilktons family with an enormous dairy barn and an ideal farm for raising green beans. (The whole area was known as "the green bean capital of the world".)
The Cherokee House was constructed and the Sequoia Cottage was converted from a barn to a house. There was also previously a large garage in front of the Cherokee House that was torn down to make way for our Overmountain Conference Center.
The property, along with an additional 196 acres were purchased. The owner then renovated the barns and used the land to house international students for a couple years.
After purchasing an additional 93 acres of nearby farm, the owner converted the 'barn' into a bed and breakfast. In August of 2003, the Lodge at Sugar Hollow had officially opened. Later in 2005, he bought 15 more acres of land to construct the road off highway 321. Giving direct access to the retreat.
Tell us about your vision
Discover more in your brochure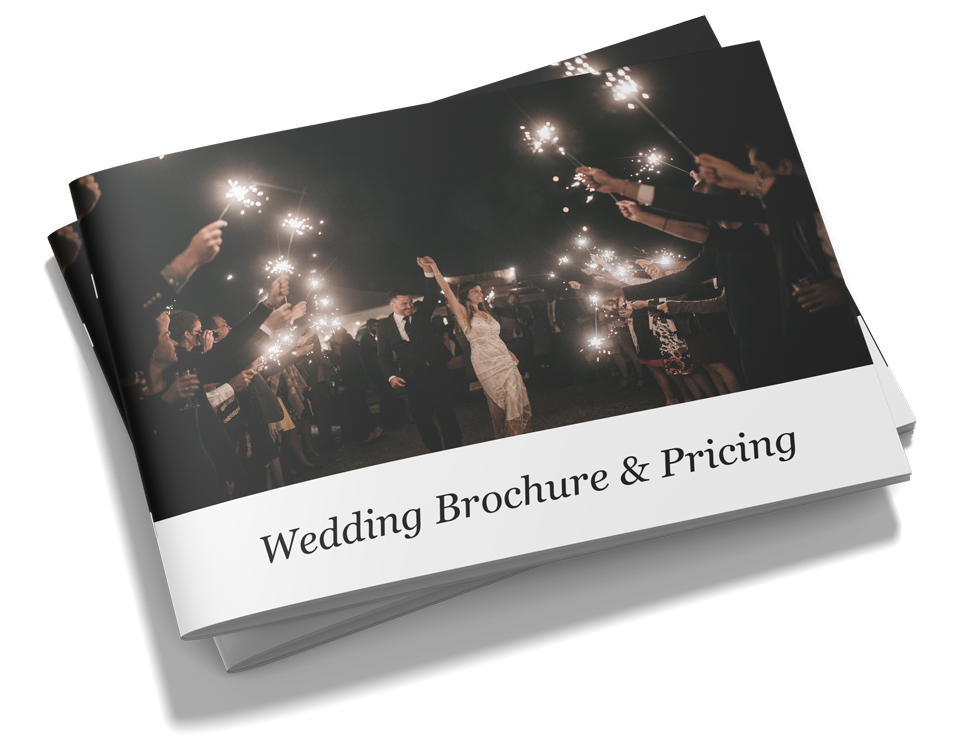 Semi-Inclusive & All-Inclusive Packages
Multi-Day Packages | Lodging included in ALL packages | Seasonal Pricing
Weekday Packages
Semi-Inclusive: Starts at $11,500
Micro-Wedding: Starts at $10,000
Elopement: Starts at $6,000
All Inclusive Add On: Starts at $14,000
Weekend Packages
Semi-Inclusive – Partial Property: Starts at $14,250
Semi-Inclusive – Full Property: Starts at $14,750
All Inclusive Add On: Starts at $14,000