Earth tone wedding colors may be just what you're looking for if you're seeking a warm, natural, and timeless theme.
Planning a wedding is an exciting and often overwhelming task because there are countless decisions to be made.
There's everything from choosing the venue to selecting the perfect dress.
Every detail contributes to creating a memorable experience for both you and your guests.
One crucial element that sets the tone for your special day is the color palette you choose.
Earth tones are inspired by nature's beauty, reflecting the rustic charm of landscapes and organic materials.
These colors evoke a sense of tranquility and harmony.
And that makes them ideal for couples who appreciate simplicity and want their celebration to exude an understated elegance.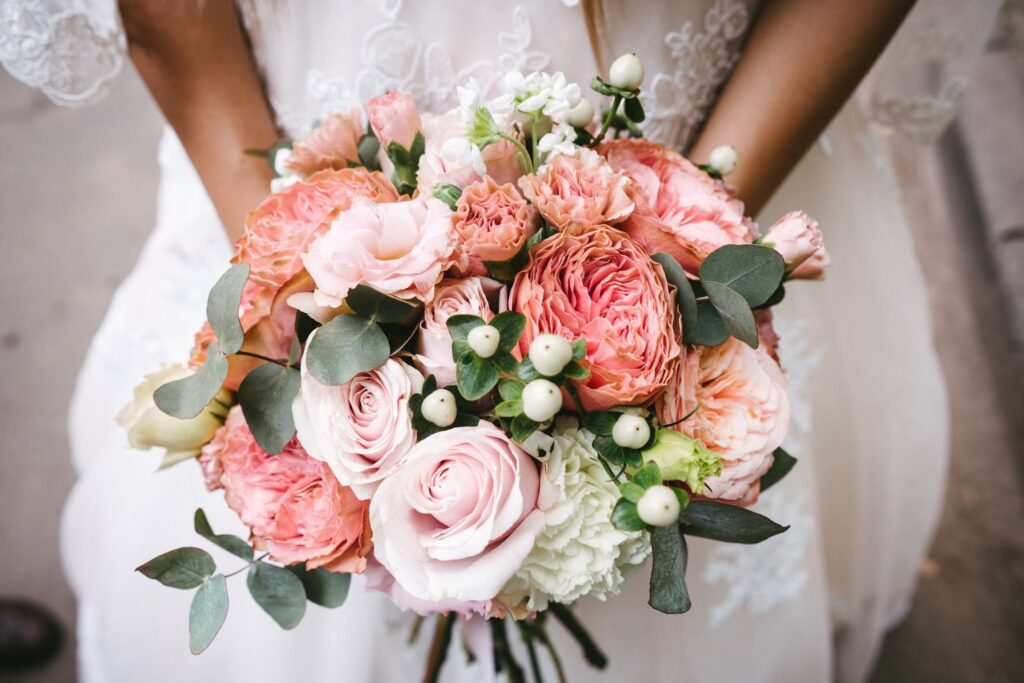 Earth Tone Colors Are Perfect For Weddings
When it comes to choosing a color palette for your wedding, earth tones offer a timeless and sophisticated option.
Earth tone wedding colors include shades of brown, green, beige, and taupe among others.
They are inspired by nature's beauty and bring a sense of warmth and tranquility to any occasion.
Incorporating these hues into your wedding can create an atmosphere that is both elegant and inviting.
One of the reasons why earth tone colors are perfect for weddings is their versatility.
Bolder or brighter hues may dominate the space.
But earth tones blend seamlessly with various elements such as flowers, fabrics, and decor.
Whether you opt for rustic charm or bohemian chic style in your wedding theme, earth tone colors effortlessly complement any setting or aesthetic.
Also, selecting an earth tone color palette allows you to incorporate natural elements into your wedding decor more easily.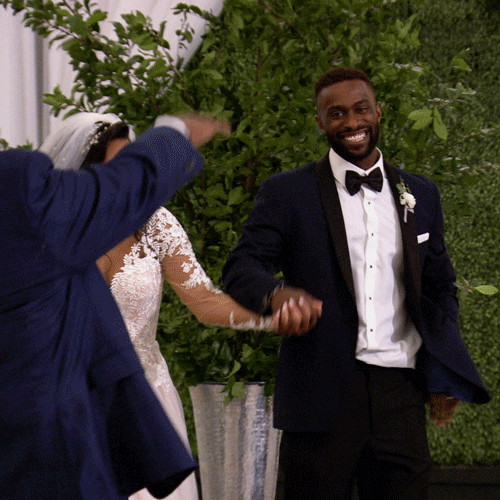 1. Earthy Shades Of Green
When you find yourself dreaming of a wedding immersed in nature's beauty, that dream is surely in earthy shades of green.
Incorporating earth tones into your wedding theme can create a warm and elegant ambiance that will leave a lasting impression on you and your guests.
Start by choosing the perfect shade of green that resonates with the natural world.
From deep emerald to soft sage, there are countless options to suit every taste.
Consider integrating these hues through elements.
These can include things such as bridesmaid dresses, floral arrangements, table linens, and even the groom's attire.
Let nature be your guide when selecting complementary colors.
You can also combine with rich browns, dusty blues or vibrant oranges to add depth and contrast to your overall aesthetic.
To fully embrace an earth tone wedding, opt for eco-friendly décor and materials wherever possible.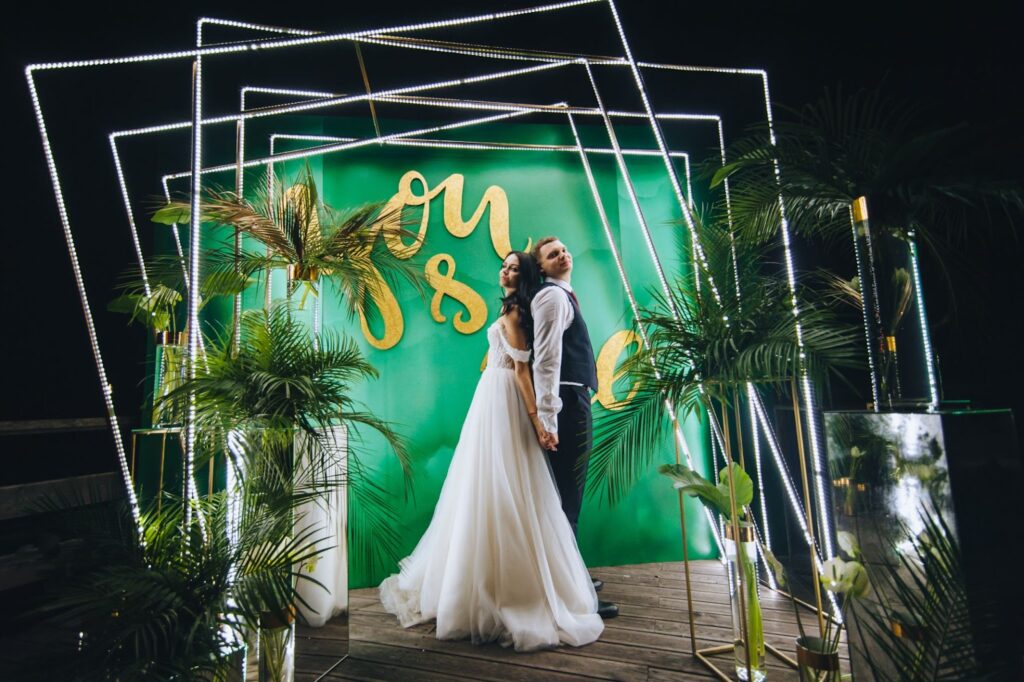 2. Warm And Inviting Shades Of Brown
Warm and inviting shades of brown are the perfect choice for couples seeking an earth tone wedding.
Brown, often associated with stability and warmth, creates a cozy ambiance that sets the stage for a memorable celebration.
From rich chocolate tones to soft caramel hues, incorporating different shades of brown into your wedding color scheme can add depth and sophistication to your special day.
Embrace the natural beauty of earthy browns by infusing them into every aspect of your wedding decor.
Start with elegant invitations featuring rustic brown accents or opt for cream-colored stationery with brown calligraphy.
When it comes to selecting bridesmaids' dresses, consider mocha or taupe gowns that complement various skin tones while keeping in line with the earthy theme.
To truly immerse yourself in the warm embrace of browns, focus on floral arrangements inspired by nature's beauty.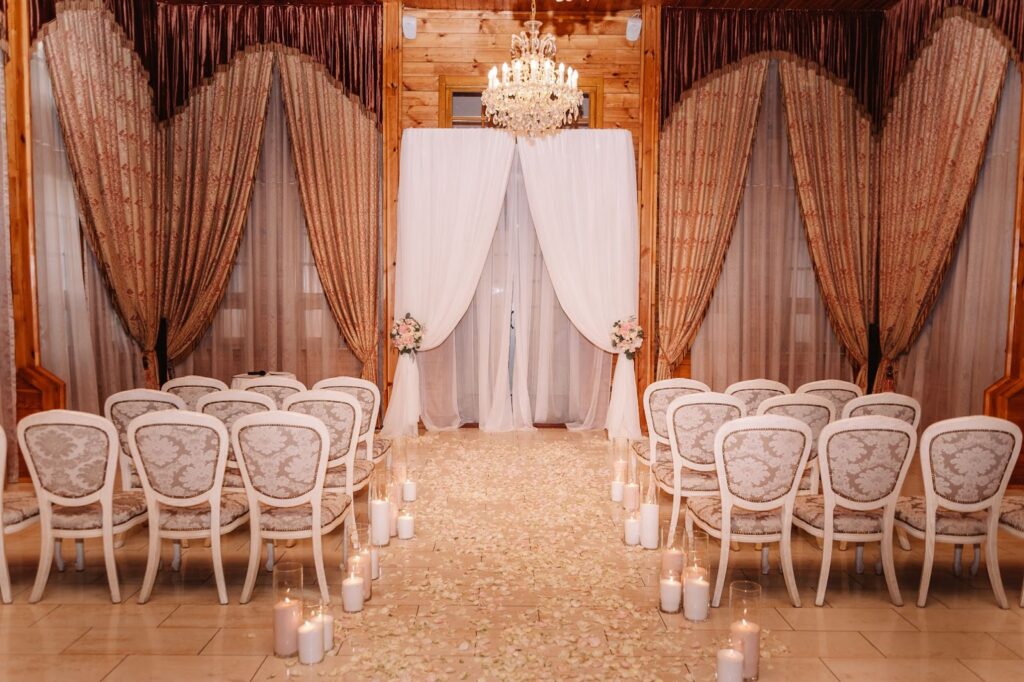 3. Soft And Romantic Shades Of Blush
In an era where nature is increasingly becoming a source of calm, earth tone weddings have emerged as the ultimate celebration of love and harmony.
Amongst the variety of colors that bring rustic charm to these events, soft and romantic shades of blush stand out as the epitome of elegance.
As couples seek to infuse their special day with warm hues reminiscent of natural landscapes, blush tones offer a versatile palette that effortlessly blends into any setting.
Blush tones evoke a sense of tranquility and tenderness, making them perfect for creating an intimate ambiance during wedding ceremonies.
Maybe it's a garden soirée or an outdoor affair surrounded by sprawling vineyards.
Either way, this color scheme transforms venues into ethereal wonderlands.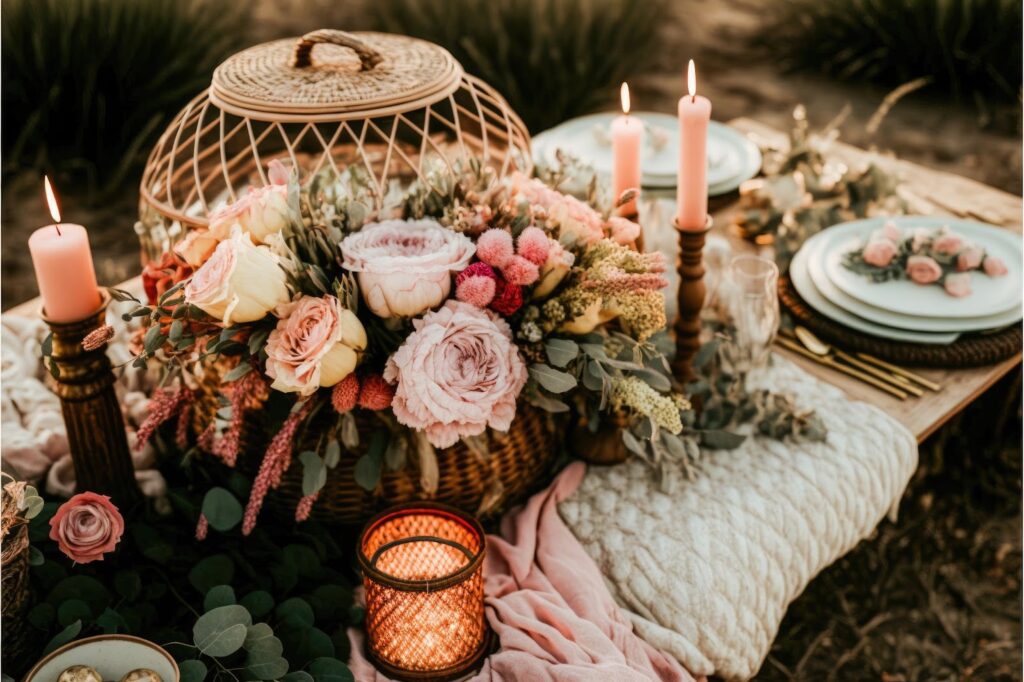 4: Soft And Romantic Pastels
These muted hues bring a sense of calmness and serenity to any wedding decor, creating an atmosphere of elegance and refinement.
These colors can be seamlessly incorporated into various elements of your special day.
Imagine walking down the aisle adorned in a delicately embroidered blush gown while holding a bouquet filled with pale peach roses and eucalyptus leaves.
Picture being surrounded by table displays featuring vintage-inspired centerpieces showcasing muted lavender, sage green, and buttery yellow tones.
Or imagine being surrounded by an enchanting backdrop of soft blush pinks, muted sage greens, or delicate shades of lavender.
Make your wedding like a painting.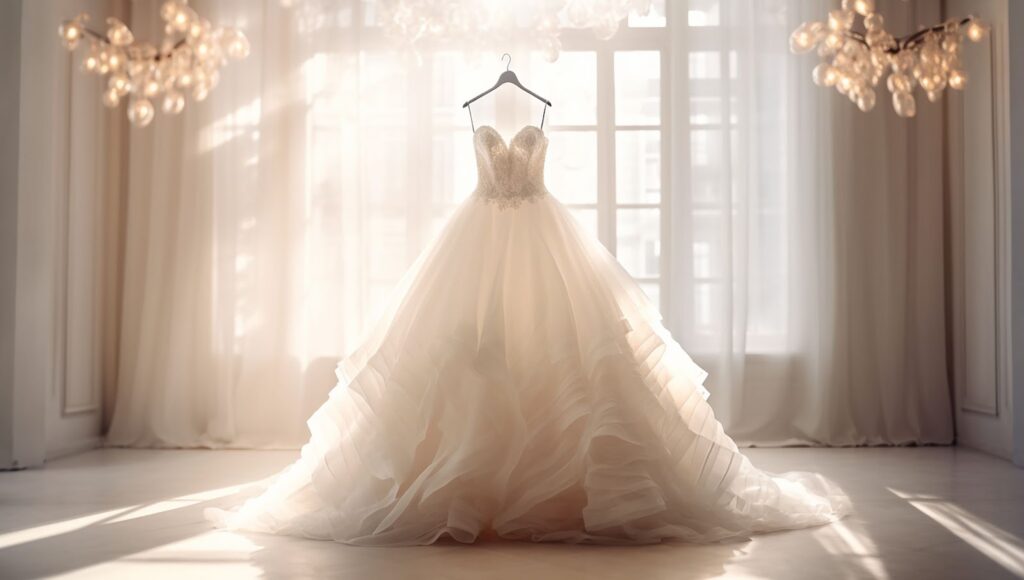 5. Rich And Luxurious Jewel Tones
These vibrant hues add a touch of opulence and elegance to any ceremony or reception.
From deep emerald greens to regal sapphire blues, these colors are sure to create a memorable and sophisticated atmosphere on your special day.
Jewel tones offer a range of choices that can suit any wedding theme or style.
For a romantic and whimsical affair, consider incorporating shades like amethyst purple and ruby red into your floral arrangements, bridesmaid dresses, and table settings.
If you're planning a more modern and glamorous event, go for emerald green or royal blue accents in your invitations, cake decorations, and even the groom's attire.
These colors effortlessly exude richness while adding an element of surprise that will impress your guests.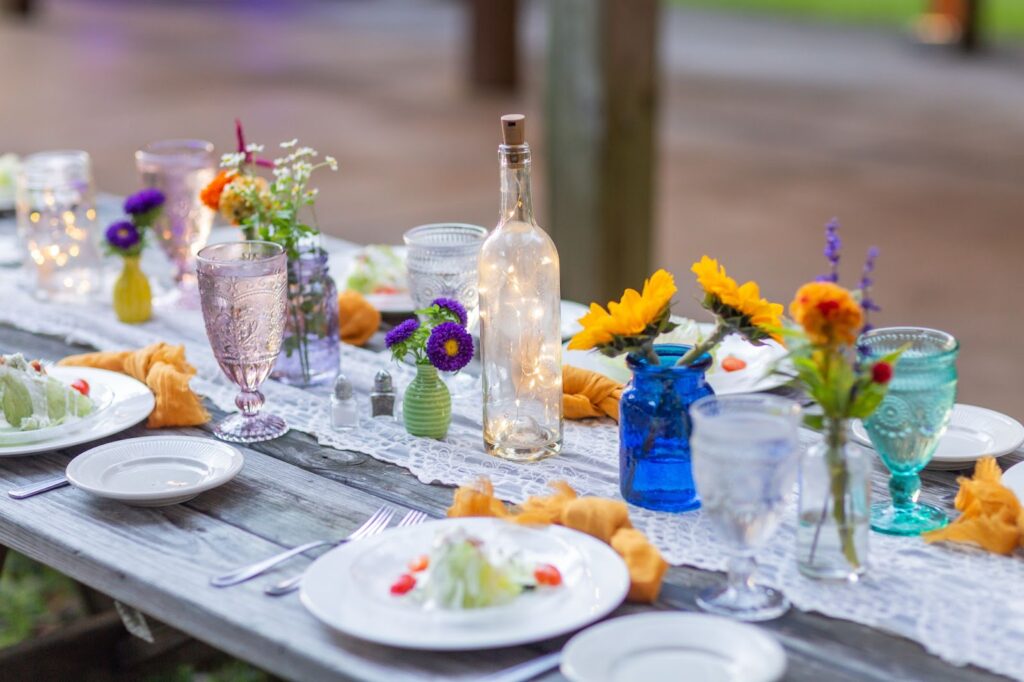 Embrace The Beauty Of Nature On Your Wedding Day
Choosing the perfect earth tone wedding colors for your big day can make a significant impact on the overall atmosphere and aesthetic.
Perhaps you will opt for warm and cozy shades like terra cotta and burnt orange.
Or maybe you'll embrace the serenity of cool hues like sage green and dusty blue.
Whichever you choose, earth tones bring a sense of elegance and natural beauty to any wedding celebration.
From the invitations to the decor to the bridesmaids' dresses, incorporating these colors throughout your wedding will create a cohesive and stunning look.
So, take inspiration from nature's palette and let earth tones set the stage for an unforgettable day filled with warmth and charm.