It's summertime! Your floral wedding dress is picked out, and you just booked the perfect venue – now what?
It's time to bring the festivities and show that open bar some love. We're talking about concocting the most delicious summer cocktails for your special Sugar Hollow wedding.
It's time to create some fun drinks in the Appalachians and bring a unique taste to your memorable ceremony.
Here are our top 7 refreshing drinks for your special, sunny day: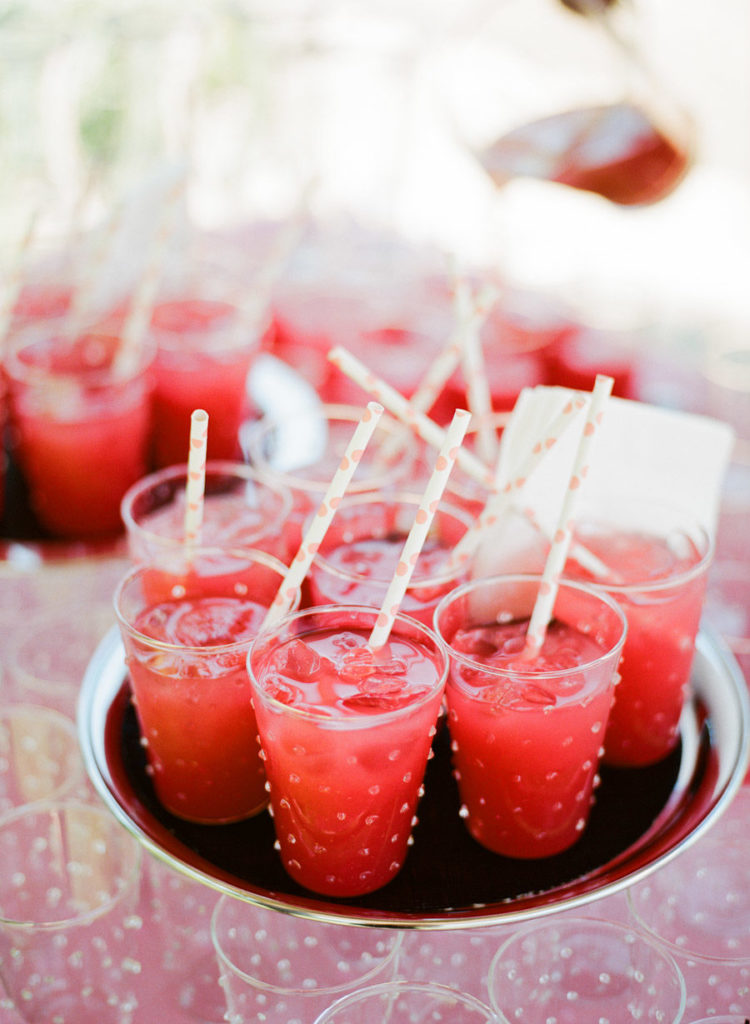 Watermelon – the official fruit of summer! Juicy, sweet, and oh so refreshing. This summer cocktail is a favorite and rightfully placed on the top of our list.
Ingredients:
1½ ounces of Hangar One vodka
½ ounce basil-ginger syrup
3 ounces watermelon-strawberry juice
¼ ounce lime juice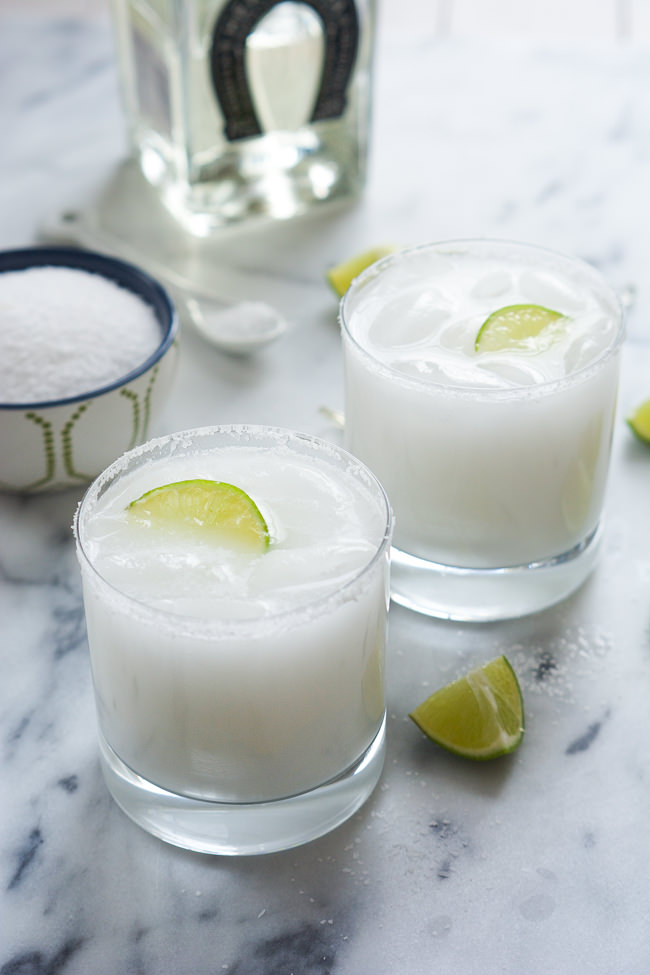 Even a Sugar Hollow wedding could use some beach vibes? Right? Prepare to be taken oceanside with every sip of this delicious, refreshing cocktail.
Ingredients:
3 ounces lite coconut milk (from the can)
3 ounces tequila blanco
1 1/2 ounces triple sec
8 ounces coconut water
Fresh lime wedge, to serve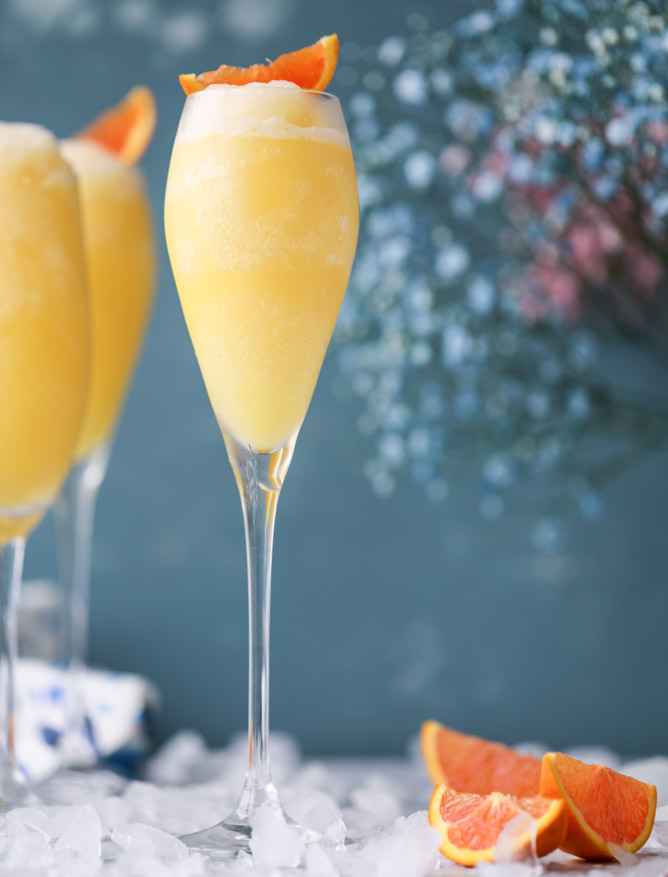 If you're not familiar with this gem…you're welcome. Frozen mimosas or 'fromosas', make for a perfect summer cocktail. Chilled and refreshing, they can provide your guests with an escape from the heat. (And it's VERY easy to make.)

Ingredients:
2 cups orange juice ice cubes
4 cups prosecco, champagne, or sparkling wine
Orange slices/wedges for garnish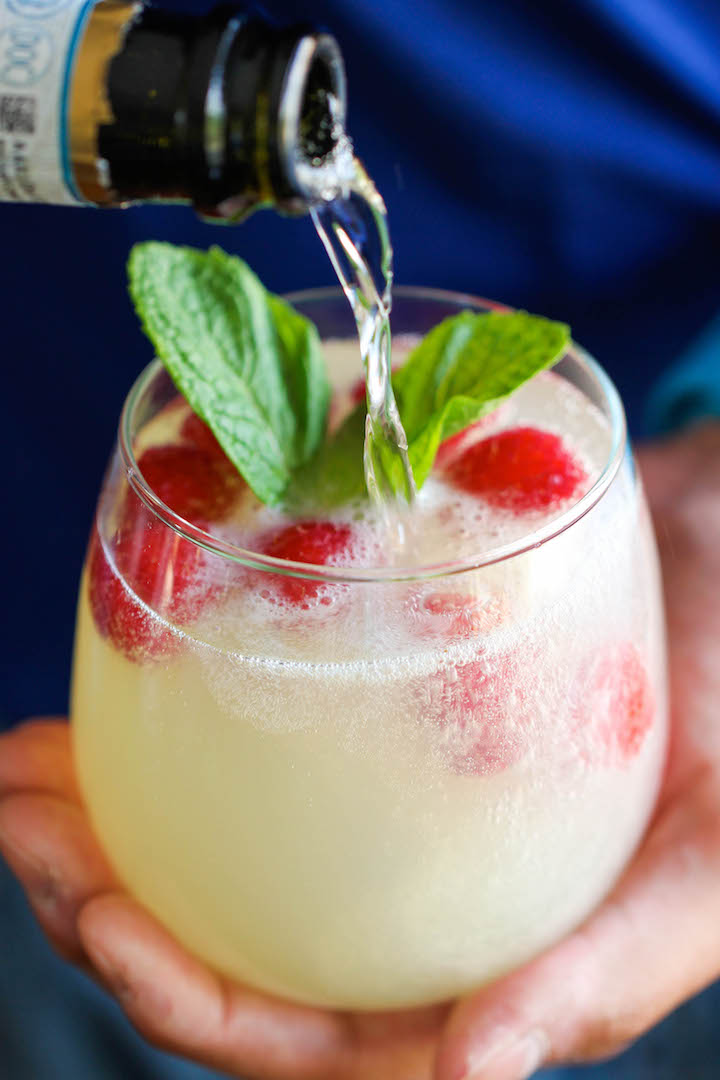 Bubbly, sweet, and of course – refreshing. This cocktail makes any Sugar Hollow wedding a great time! (Plus, throw so some frozen raspberries and strawberries in there – add a subtle pinch of elegance.)
Ingredients:
3 cups prosecco, chilled
1 cup limoncello liqueur, chilled
1 cup frozen raspberries
6 sprigs fresh mint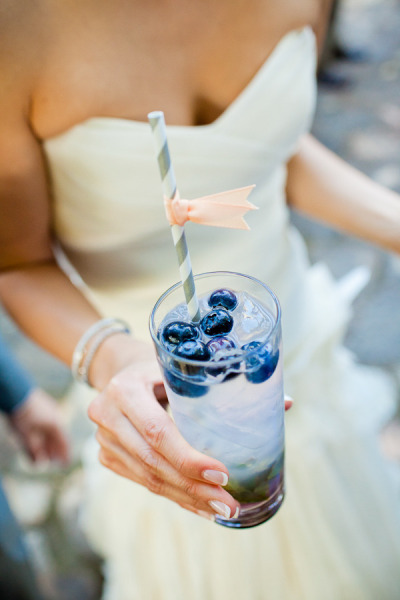 Blueberry fanatics welcome! This fruity concoction is a tasty twist on the classic mojito; it brings the familiar taste of mint with the sweetness of fresh blueberries.
*It's also a great summer cocktail when you're trying to keep your blue wedding theme consistent
Photo Via: A Crimson Kiss
Ingredients:
2 ounces of white rum
¾ ounces of freshly squeezed lime juice
½ ounce of cane syrup
mint leaves
blueberries (as many as you're craving)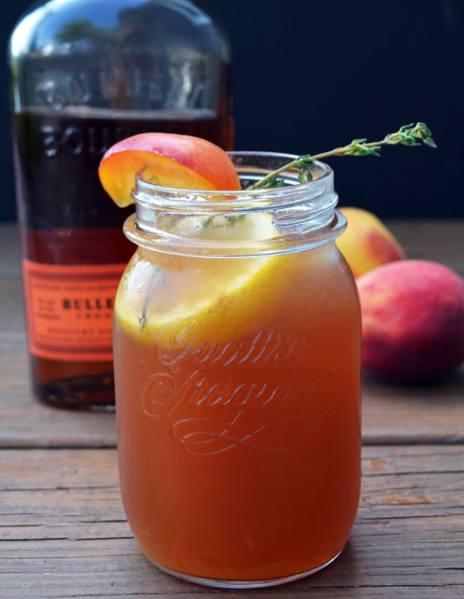 This bourbon infused tea screams "Sugar Hollow wedding." It's the perfect summer cocktail when you want a simple, good ol' glass of sweet tea…with a kick.
Photo Via: Porto Vino
Ingredients:
2 ounces of bourbon
2 ounces of peach preserves
1 ounce of fresh lemon juice
Dash of Aperol
Sprig of thyme (for garnishing)
Lemon round (for garnishing)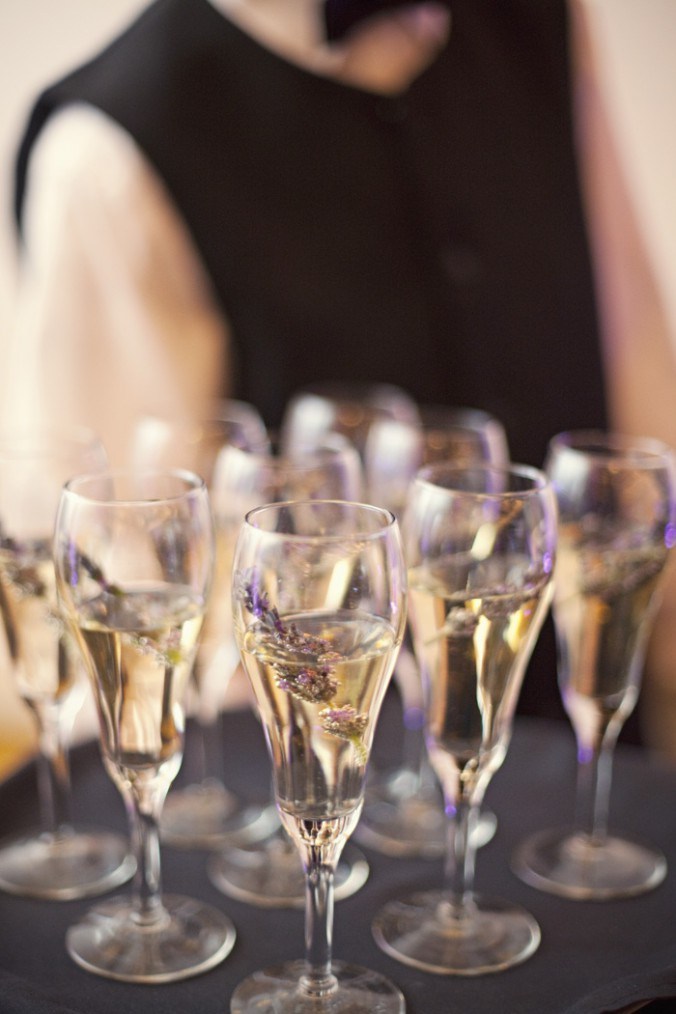 Lavender Champagne
Nothing says 'elegance' like infusing some lavender into a flute of champagne. This summer cocktail is perfect for a beautiful Sugar Hollow Wedding. Simple and graceful.
Photo Via: Bridal Musings
Ingredients:
½ cup of sugar
½ cup of water
1 tablespoon of dried lavender
4 bottles of dry Champagne (chilled)
Fresh lavender sprigs
*Learn how to prepare this drink here.