Every couple has hit that dreaded point of frustration and exhaustion while planning their wedding — maybe a caterer fell through, or the guest list is getting too long, or they're simply unenthused about the idea of having a big, expensive, blowout wedding day. This is when one of them utters to the other, "What if we just eloped?" Let's Find out how to elope in Tennessee.
Elopements aren't the secret ceremonies they once were. These days, more and more couples are choosing to elope because of the inordinate expenses of throwing a big wedding. When you elope, the focus is truly on you, your spouse, and the special select guests you choose to invite.
Rather than spend your wedding day stressing about making sure everyone's having a good time or dealing with interconnected logistics, with an elopement, you can plan an intimate ceremony with a small group. The celebration should be all about your love anyway, right?
In the state of Tennessee — a beautiful natural landscape with rural settings that will make you feel like you're the only two in the world — elopements are swift and affordable. With the help of Sugar Hollow Retreat, you can turn your big wedding planning binder into a small to-do list, without sacrificing any of the romance or luxury you want on your wedding day.
We'll tell you everything you need to know to make your elopement dreams a reality, including the inclusive packages from Sugar Hollow that will make your day easy as a Tennessee fudge pie. Here's how to elope in Tennessee.
The Legal Stuff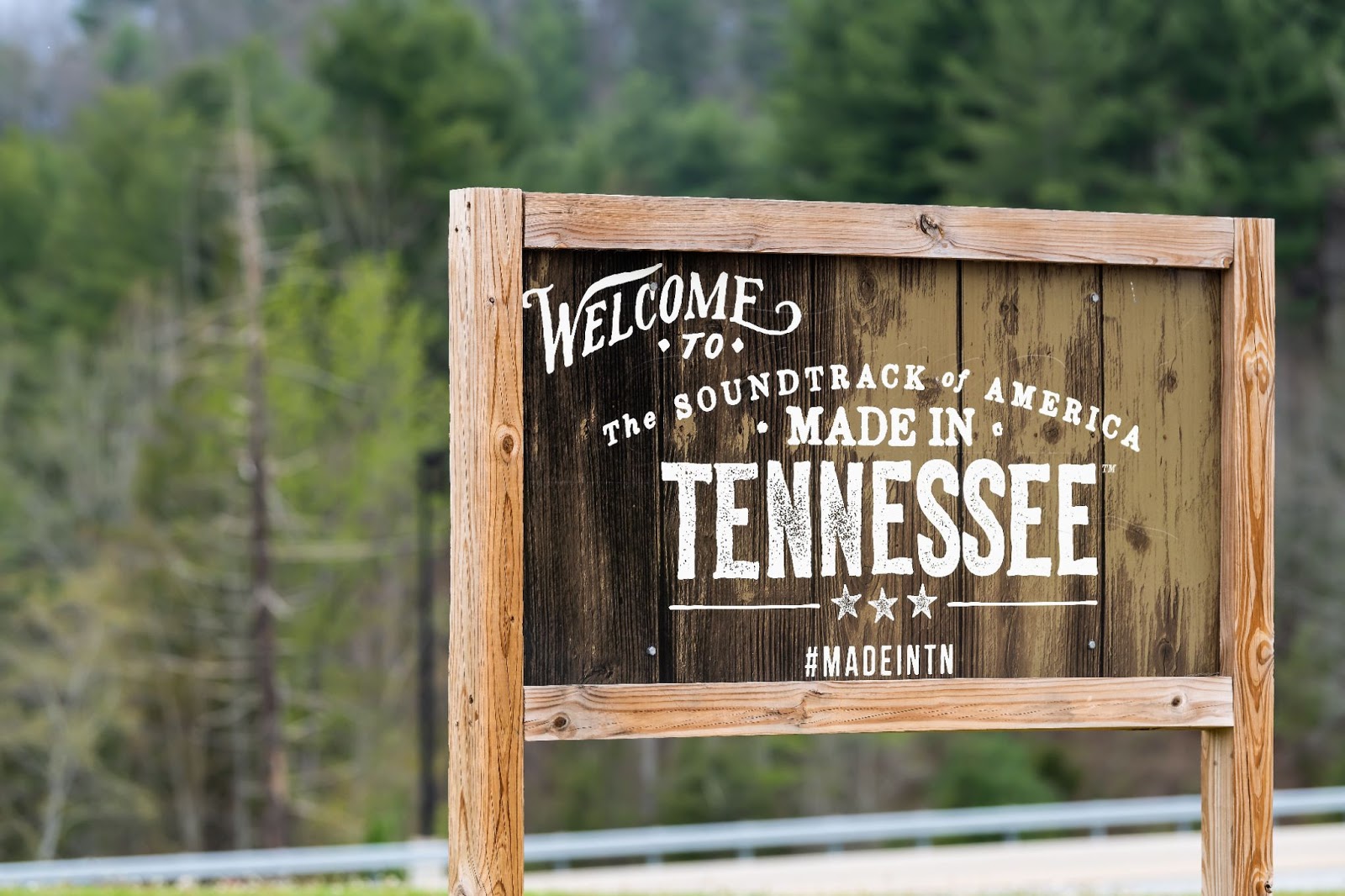 When you're planning your Tennessee elopement, it's best to get the legal stuff out of the way ahead of time so you can focus on your special day.
Luckily, the legal stuff is pretty simple here. Here's what you need to have squared away before your elopement date.
Get a Marriage License
The first step to any wedding is getting a marriage license. In Tennessee, there is no waiting period from when you apply for your marriage license to when you can legally get married. Simply go to the county clerk's office with your partner and the following documents:
Driver's licenses, birth certificates, or valid passports
Social Security numbers or passports for non-U.S. citizens
Cash or debit card, depending on the county
Any applicable divorce decrees
You do not need to be a resident of Tennessee to get a marriage license from this state. In fact, you may be able to get $60 of the up-to-$100 fee waived if you live outside of Tennessee. (Make sure you bring proof of your out-of-state residency if you want this discount!) You can get the same discount if you go to premarital counseling with your future spouse.
Even though this process is quick and easy on paper, it's a good idea to get your marriage license early — but no more than 30 days, as this is the period of validity for a Tennessee marriage license.
Be sure to return your signed marriage license within three days of signing, otherwise it won't be accepted. If you're worried about getting this done while you're in the afterglow of a dreamy elopement, you can hand it in before your ceremony takes place. All you need is a signature from yourself, your partner, and a legally ordained officiant.
The Elopement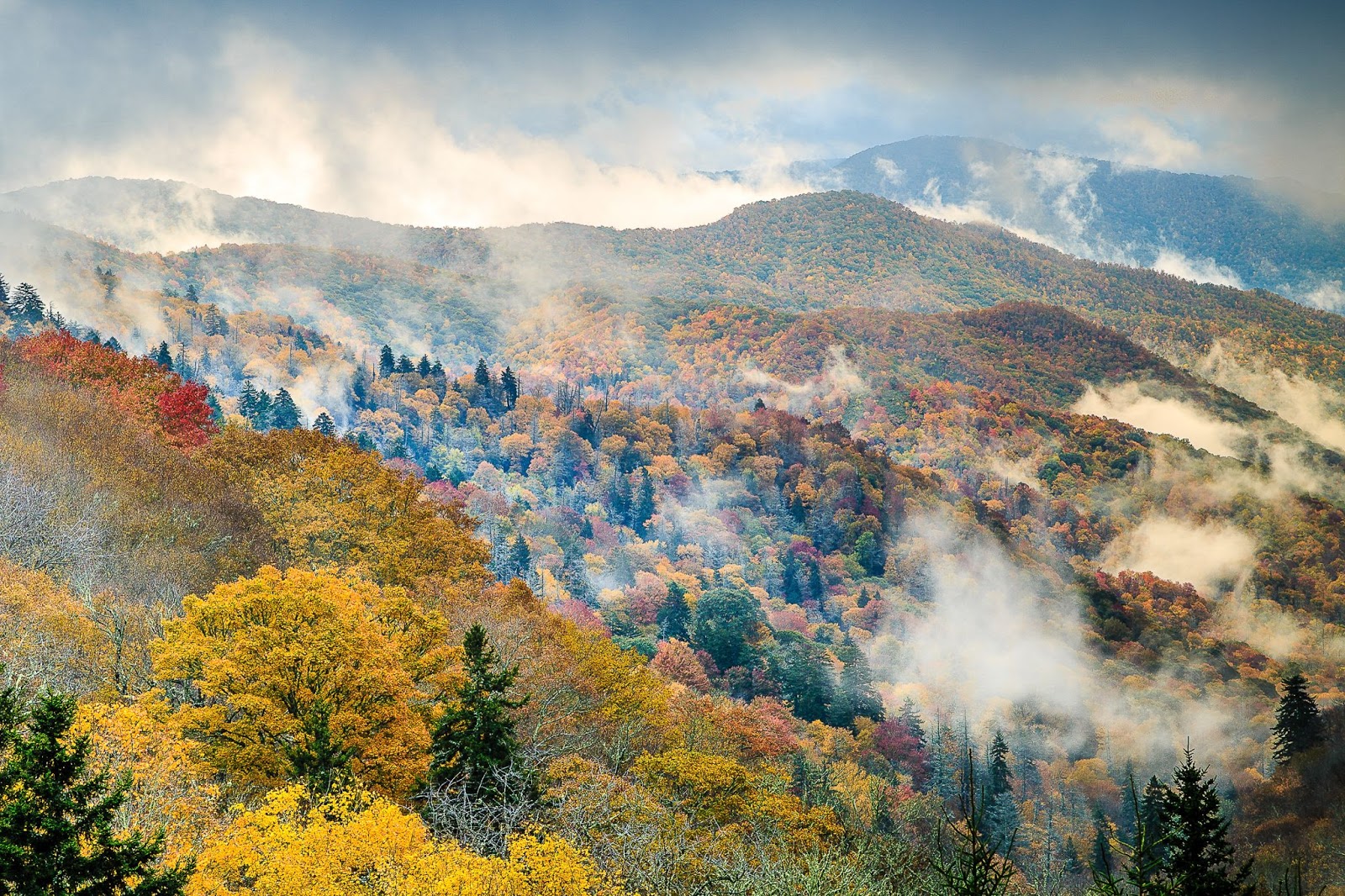 Once you have your marriage license sorted, it's time to focus on what's really important: spending a blissful day with your fiance.
Tennessee is a gorgeous state filled with natural beauty, like the stunning Smoky Mountains. At Sugar Hollow Retreat, you and your soon-to-be spouse can relax in nature and toast to your future — with a budget and guest list that keeps you happy.
Sugar Hollow Retreat is nestled in the forest by scenic Watauga Lake, which backs up to the vast Smoky Mountains. The campus is masterfully designed to make you feel like you're totally immersed in nature, despite several buildings and outdoor spaces to explore.
At Sugar Hollow, couples can choose to get married in a rustic barn, a scenic overlook, or a romantic amphitheater before heading to the cozy lodges for the night.
Accommodation ranges from humble cabins to upscale halls — but you don't have to pick everything piecemeal. Sugar Hollow Retreat offers two elopement packages that include everything you need for the size and style you desire.
Here are the options for your elope in Tennessee.
Elopement Package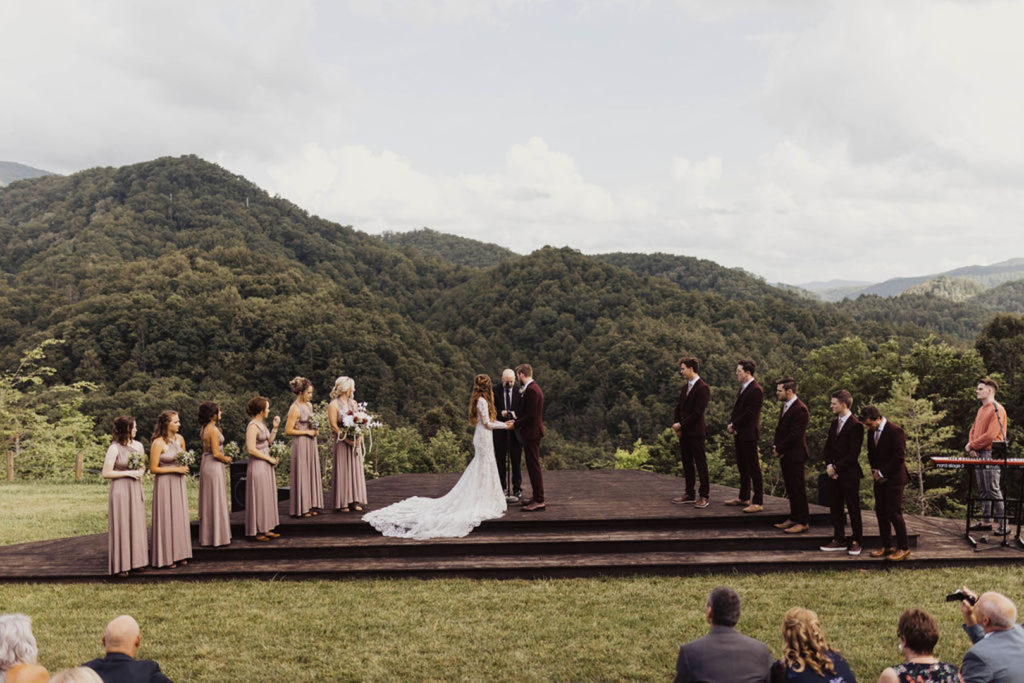 If you want a small and decadent celebration, but you can't seem to whittle your guest list below 30 people, this is the perfect elopement package for you. You'll have full reign of Sugar Hollow's Mountain Lodge, including a bar, a fully equipped kitchen, and accommodation for up to 28 guests.
Invite up to 30 people to share your special day, all taking place at this cozy yet upscale forest lodge with an outdoor patio, fun games, and a fire pit stocked with wood. You can choose to get married in the picturesque Amphitheater (pictured above) or on the Overlook Deck with a high-up view of Watauga Lake filling the green valley below you. Sugar Hollow's experienced wedding planners and staff will make sure you have the right number of chairs set up for your ceremony.
Perhaps the best part of this elopement package is the generous check in and check out times. Check in to the Lodge at 9 a.m., giving you plenty of time to prepare, get married, eat a delicious meal, and celebrate. You have until noon the following day to relax and have your first coffee as a married couple.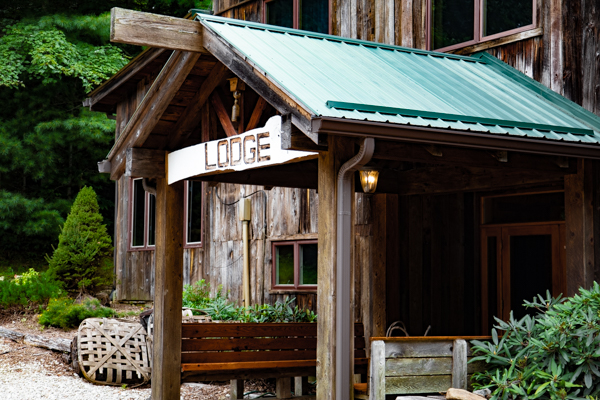 When it comes to Sugar Hollow's accommodation, the Mountain Lodge is the perfect blend of luxury, nature, and that inexplicable forest feeling. The 30-foot ceilings and gorgeous wooden staircase make the lodge feel spacious and high-end, while the cozy fireplace and quaint exterior reminds you of a humble cabin.
The lodge is equipped with everything you need to be comfortable and even a little indulgent, with heat and air conditioning, wifi, TV, and a coffee bar set up when you arrive. Your guests can spread out in 10 unique rooms, each with a private bath. The dining room can seat up to 30 guests, too, and there's plenty of space outside to spread out.
Intimate Elopement Package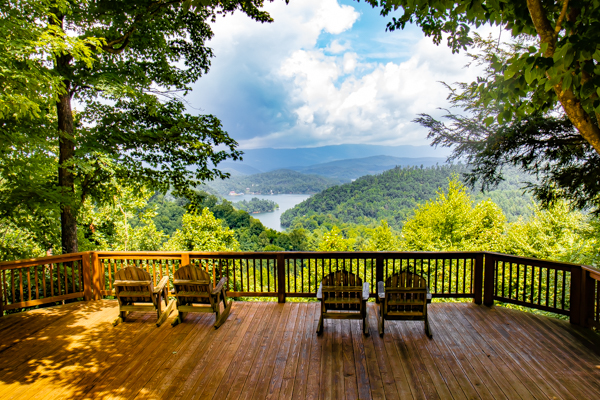 Thirty people may still feel like a lot to a couple who really wants to be alone on their wedding day. The intimate elopement package at Sugar Hollow Retreat offers an even cozier elopement with seating and lodging for up to 10 guests.
Get comfortable at the gorgeous Hemlock House accommodation before moving to the Amphitheater or the Overlook Deck (pictured above) for your ceremony. The Overlook Deck is the perfect location for an especially small wedding, with the towering trees and lush greenery filling the space where superfluous guests might usually sit.
This package also includes 9 a.m. check in and noon check out the following day, giving you plenty of time to enjoy the retreat. Couples who choose this package will have ceremony seating arranged for them by the Sugar Hollow staff.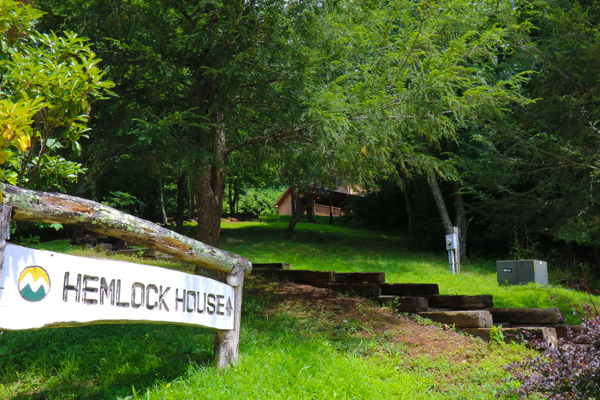 Just a short walk away, Hemlock House awaits your celebration. This high-ceilinged cabin is fit with a fireplace that you'll be tempted to use no matter the weather. Your 10 guests can cozy up on a couch by the fire, in one of the four bedrooms, or outside on the wrap-around deck.
Nestled at the end of the road, Hemlock House is especially great for nature lovers as you'll likely see deer, turkeys, and birdlife while you bask in the sounds and sights of this retreat. The house also includes a fully equipped kitchen so you or a caterer can provide delicious food for your special day.
The After Party
Located right on the border of Tennessee and North Carolina amidst the Smoky Mountains, Sugar Hollow Retreat is in close proximity to tons of natural and not-so-natural activities. Though you'll have a tough time leaving Sugar Hollow, once you check out, don't leave the area too fast — there's tons to explore.
Just 15 minutes from Sugar Hollow, Watauga Lake Winery is a great place to stop for a hair of the dog the day after your wedding. This award-winning winery is also the first ever in Johnson County, with historic grounds and tasty wines to explore.
You'd be remiss if you didn't spend any of your time in Tennessee outside, enjoying the beautiful scenery. Fifteen minutes in the other direction from Sugar Hollow, toward Johnson City, is the parking area for Watauga Point Recreational Reserve. Drop a kayak in the lake and go for a float, go on a hike, or play a game of football with your wedding party at this picturesque park.
Hopefully, you now have a grasp on how to elope in Tennessee! For more recommendations, ask about the region's best sights to see at the Sugar Hollow Retreat office.