Wedding dress codes can be hard to decipher, that's what we are here for. The wedding invite may have a dress code, but the venue really determines the vibe. Summer mountain wedding attire is challenging because you have to deal with both the dress code, weather, and aesthetic. Below we have the ultimate guide to decipher what's on the invite, what to consider, and what we think you should wear. If you're a bride, be sure to check out our article on mountain inspired outdoor wedding dresses.
Figuring Out What The Dress Code Really Means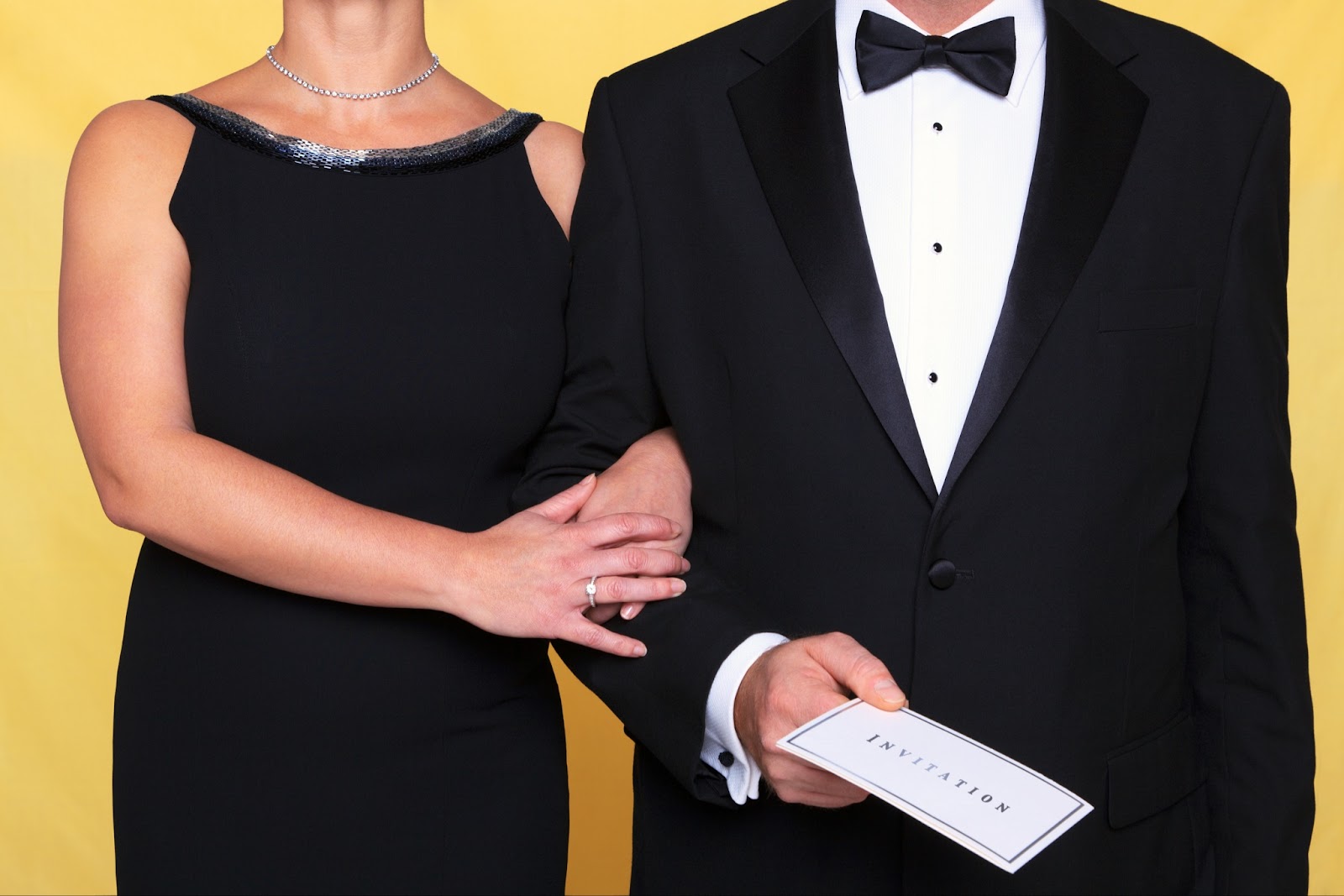 Black Tie
Blacktie is the most formal of dress codes, except white tie which is very rarely done at weddings. Historically, black tie meant tuxedos for men and floor-length gowns for women as black-tie is typically a formal evening event.
Now, black-tie dress code is somewhat more flexible. Men can wear a dinner jacket, a tie, and nice dress shoes. Women should wear a gown at least past the knee as well as heels. Although, since the bride and groom have requested black-tie, I would try to keep it formal as possible. Obviously keep in mind to not upstage the happy couple and stay away from white, but this is a rare opportunity to look your best- so maybe put in some effort to be as formal as possible.
Black Tie Preferred 
If your invite says "black-tie attire preferred", the dress code is a little less strict but the bride and groom still want you to really dress up. Men can wear a dark formal suit instead of a tux and women can wear a cocktail dress. I would say the rule for heels still applies.
Formal/Cocktail
The most common word you will see is "cocktail" over "formal". The two used to have two different meanings but now are synonymous. So what should you wear? If the invitation states "formal" or "cocktail", men can wear a nice dress shirt and suit pants while ties and jackets are optional. Women should wear a cocktail dress and there is no rule for length.
What About Summer Mountain Wedding Attire?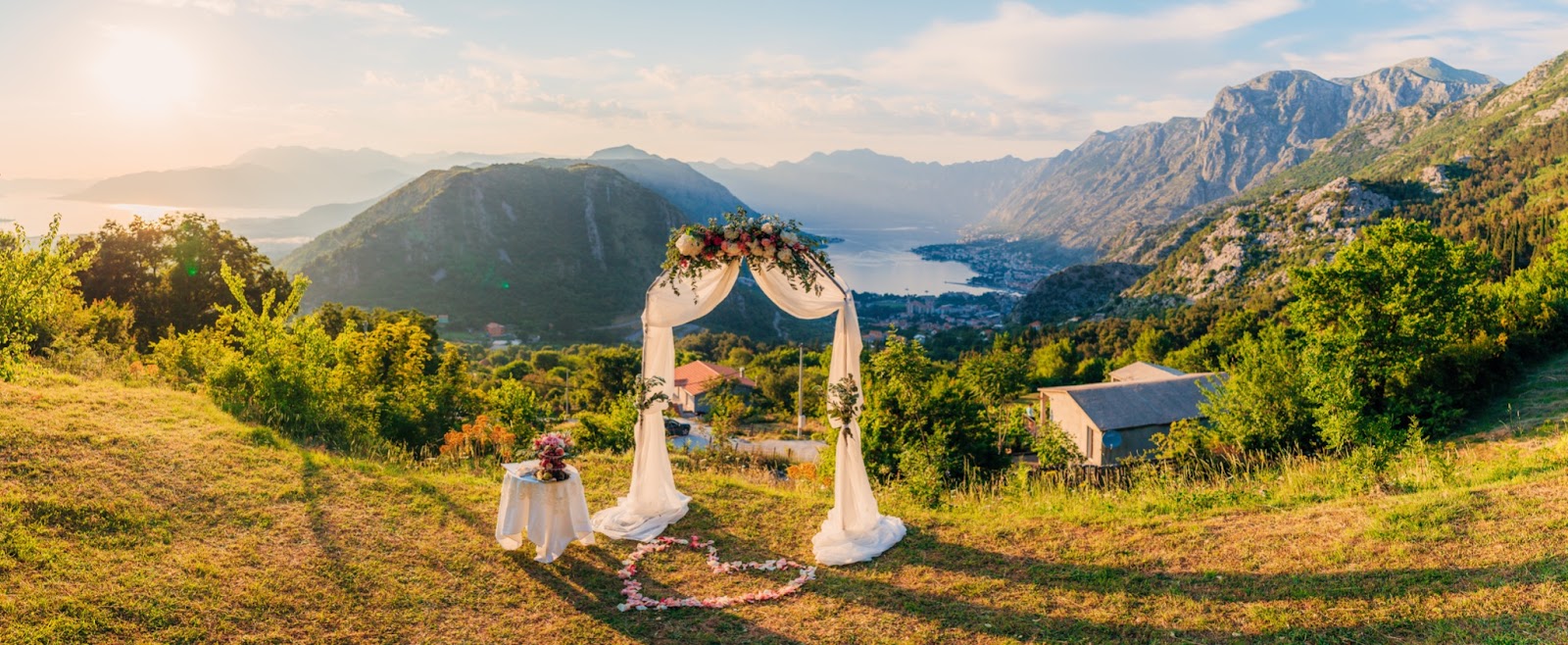 Check the weather forecast the day of. 
Outdoor weddings can be unpredictable. Bring an umbrella and something to keep warm in case of inclement weather. For men, this will mean bringing a jacket and for women that may mean a long sleeve dress or a shawl to put over your shoulders when it gets cold.
What time of day is the wedding?
When the sun goes down, the mountain will get significantly colder. You may want to consider layering so that you can stay warm throughout the night. For men this could be a jacket and an undershirt and for women it could be wearing tights, long sleeves, or a shawl.
What does the wedding venue look like?
If the venue is particularly rustic or modern it could inspire your look for the day. Silk dresses and woven knits are all the rage currently, so I would go stalk the venue's social media to see what other wedding guests are wearing to the venue. I would also recommend figuring out if the ceremony and reception will be indoors or outdoors, which could influence what kind of shoes you wear. Heels on grass are never a good idea.
How will you get to the wedding venue?
Your venue could require you to walk up and down hills depending on the parking situation. That paired with bad weather could have you suffering before you even got to the ceremony. I would definitely recommend bringing a flat pair of shoes as well as heels if you've got a ways to walk or even if your feet just hurt later on in the night.
Where to Buy Summer Mountain Wedding Attire