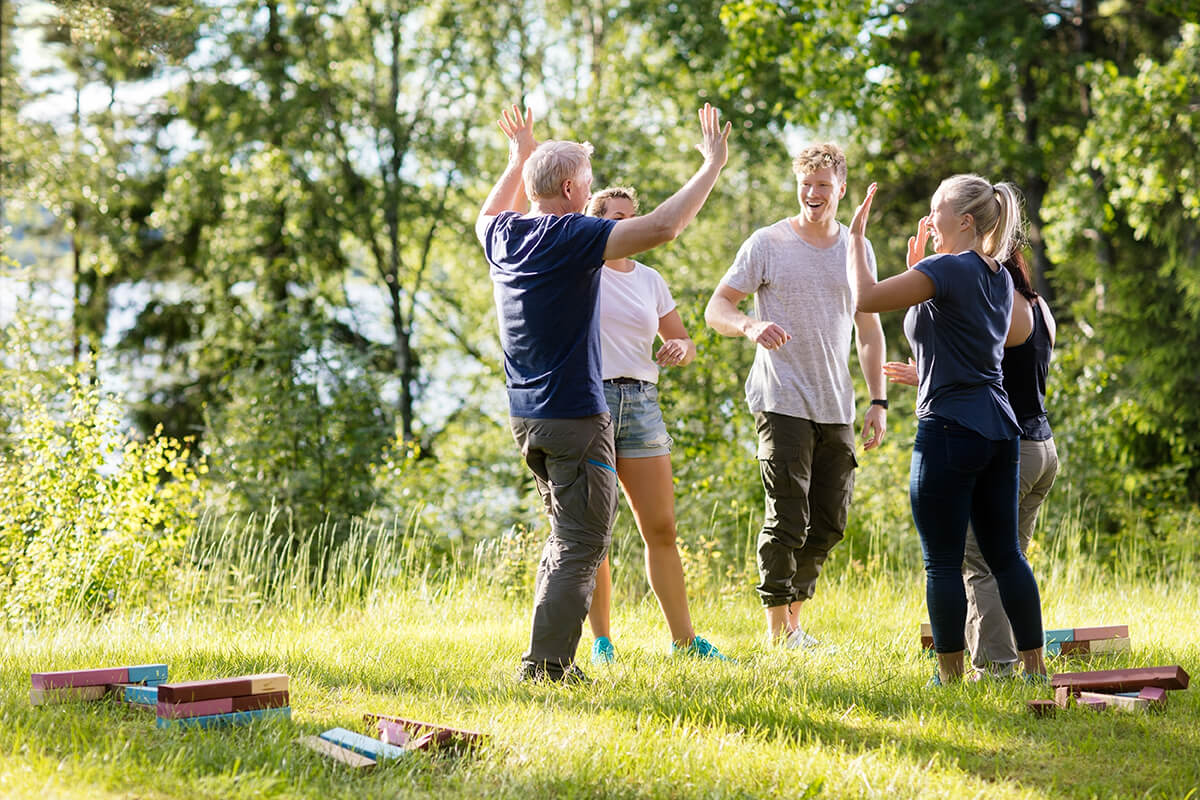 Nothing quite like summertime, am I right? The floral sundresses, the cocktails, the never-ending trips to the lake – it's no surprise summer's becoming the official 'wedding season' for newlyweds everywhere. So, with that being said, you're going to need a complete guide to help you through this warm, sun-filled journey. Here's everything you'll need to have a successful summer wedding!
Pick A Outdoor/Indoor Location
It's summer. Of course, it's going to be warm. But that doesn't mean you and all your guests have to endure the heat throughout your whole ceremony. Choose a location (like Sugar Hollow Retreat's Overmountain Hall) that offers both indoor and outdoor party areas. This makes it accommodating to all guests. They can choose whether they want to bask in the sunlight or relax indoors with some A/C.
Give Guests Sunscreen
This depends on how much of a 'summer wedding' you want this to be. Are the guests going to out in the sun longer than two hours? If so, then you'll need to provide some sunscreen. A few bottles of high-SPF sunscreen should do the trick.
Flavored Water
What better beverage for a summer wedding than a refreshing glass of H20? Keep your guests hydrated during a hot celebration with some fruit infused water.
Old School Ice Cream Cart
Bring in the dessert! To really make your summer wedding memorable, rent a vintage ice cream cart and have the guests line up for some treats. Nothing cools people down on a warm summer's day than a couple of scoops of frosty sorbet or frozen yogurt. Yum!
Concert Anyone?
If you're going to book an outdoor venue and enjoy the beautiful summer weather, it seems like a no-brainer to throw some music in the mix. Create a 'festival' vibe by hiring a live band (rather than a DJ).
*We recommend acoustic performances for the evening – they create the perfect ambiance for your romantic occasion.
Throw It Down On The Grill
A crowd-favorite, barbeques are an excellent option for any summer wedding. Bring everyone together by firing up the grill and mixing up your traditional 'wedding breakfast' with a hog roast. Have your guests leaving brunch with full stomachs and happy faces!
It's Summer, Choose Your Dress Wisely
Pretty self-explanatory. Unless you want to be microwaved in layers of cotton and lace, we'd suggest you go with something lighter. Talk to your gown stylist and find appropriate fabric for a warm summer wedding.
*We recommend fabrics that breathe, such as cotton organdy, chiffon, crepe, or voile over silk.
Frozen Mimosa = Fromosa
If you're not familiar with this gem…you're welcome. Frozen mimosas or 'fromosas', make for a perfect summer cocktail. Chilled and refreshing, they can provide your guests with an escape from the heat. (And it's VERY easy to make.)
Put Your Cake On A Stroller (Kinda)
As we know, the summer heat isn't kind to fondant & cake icing. Therefore, making your cake mobile makes it easy to bring it out when you want to (or when it's needed). Just place your cake on a sturdy rolling cart, and away you go!