20 Jul

Top 6 Reasons to Attend a Women's Retreat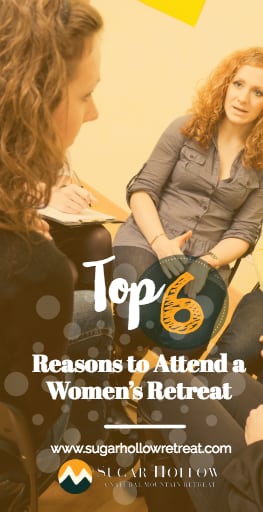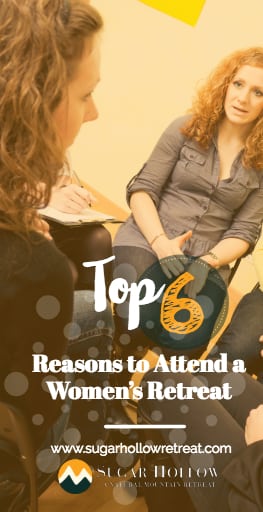 Between the busy work weeks and hectic school schedules, it's important to take some time for yourself. Attending a women's retreat can offer you a unique experience to escape the troubles of the world with your fellow believers. Just ask around. Those who have attended, say they feel much closer to God and have grown a stronger bond with their church family.
As a new experience, it's ok to feel timid. But attending a women's retreat should be a fun, exciting time. Every woman that loves God could benefit from them, and here are a few reasons why.
New Experience = Braver Woman
As strong believers, being "uncomfortable" is what makes us better people. For those of us who have never embarked on an adventure like this, embrace your women's retreat with a sense of wonder and excitement.
Essentially every character in the Bible had to endure a challenge or overcome an adversity with courage and faith. Whether it's leaving home, sleeping in an unknown town, or talking with strangers – it pushes us to be brave and resourceful.
You Need Each Other
Faith grows in close quarters, it's like a virus. Attending a women's retreat allows you and your church family to become close, share stories, and pray together. As you share this experience, you're able to learn from each other's backgrounds and insights. This helps strengthen your relationship with one another and your faith in God.
You'll Feel Understood and Not Judged
A women's retreat is a safe space to open up about what's going on in your life. Once you embark on this journey with your church family, you'll find empathy and feel understood. No puzzled looks and disconcerting feedback from your friends or family.
Disconnect From Technology
If you're going to get away with your church family, put down the iPhone and enjoy each other's company. Plus if you're deep within the Appalachian Mountains, why not enjoy God's green earth uninterrupted.
Break the Routine of Life
A women's retreat is a fantastic way to break the routine of life. Most time we don't even know life has become stagnant and we need some change in our lives. But once you take a trip into nature with your fellow women, you'll realize how much you needed a new viewpoint.
A simple change in perspective can help you grow a stronger relationship with God.
Center Yourself
Your life priorities can become a bit messed up, it's natural. With work duties, major events, and life in general. That's why with women's church retreats, you're able to recalibrate and refocus your spiritual compass. Find yourself and make God guide you through the rest.