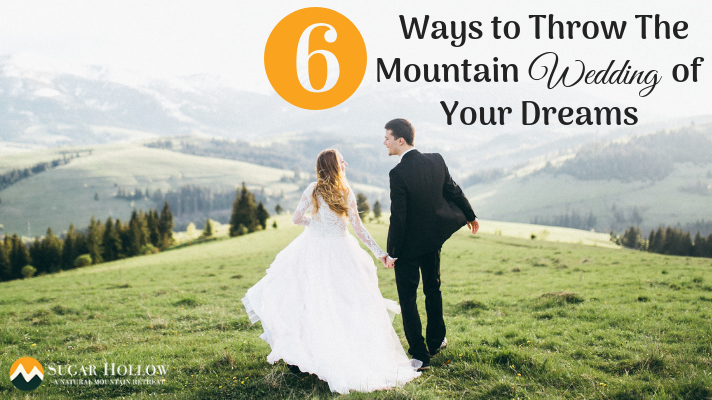 14 Nov

6 Ways To Throw The Mountain Wedding of Your Dreams

You've chosen the pristine Appalachian Mountains as your dream wedding destination – congrats! Nothing can beat that view. But now it's time to plan a spectacular wedding with all the bells and whistles! If you want to wow your guests with spectacular views, fresh air, and lush green forests, you're going to need a few ideas to get you started.

We've put together a decent list of way to liven up your mountain wedding – it's everything you're looking for to host your momentous occasion!
Choose the Perfect Lighting
A great way to stick with the rustic decor is the strategic use of lanterns. They are quaint and look lovely during any time of the day. Prop a few up near the stairs or hang them for a beautiful evening ceremony – it's a win, win!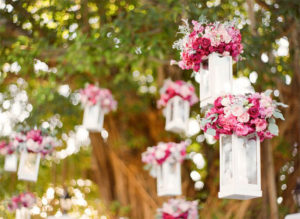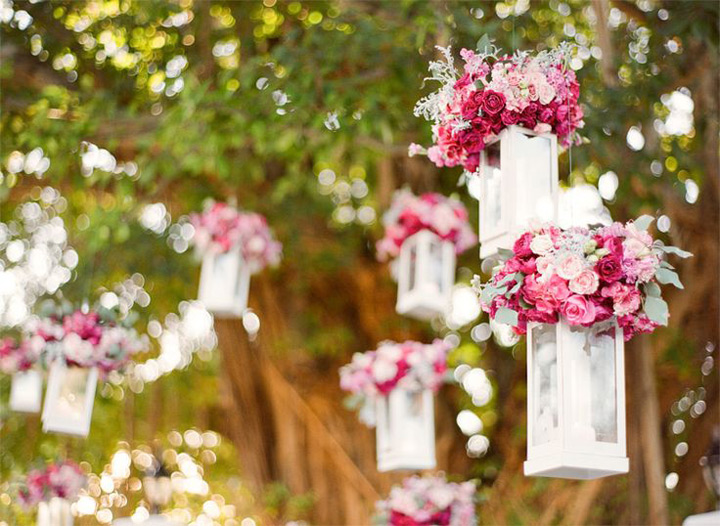 Photo: Mon Cheri Bridal
Hors-d'oeuvres For the Outdoors
The way to your guests' hearts – the food. It's been proven, that for most guests, the wedding cocktail hour is the most delicious segment of a ceremony. And since this is a mountain wedding, after all, it's best to create tasty treats that compliment the beautiful outdoors.
Here are a few of our favorite appetizers!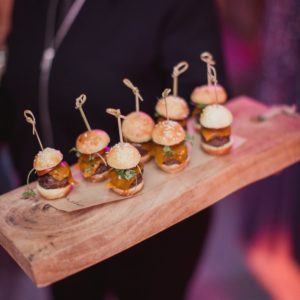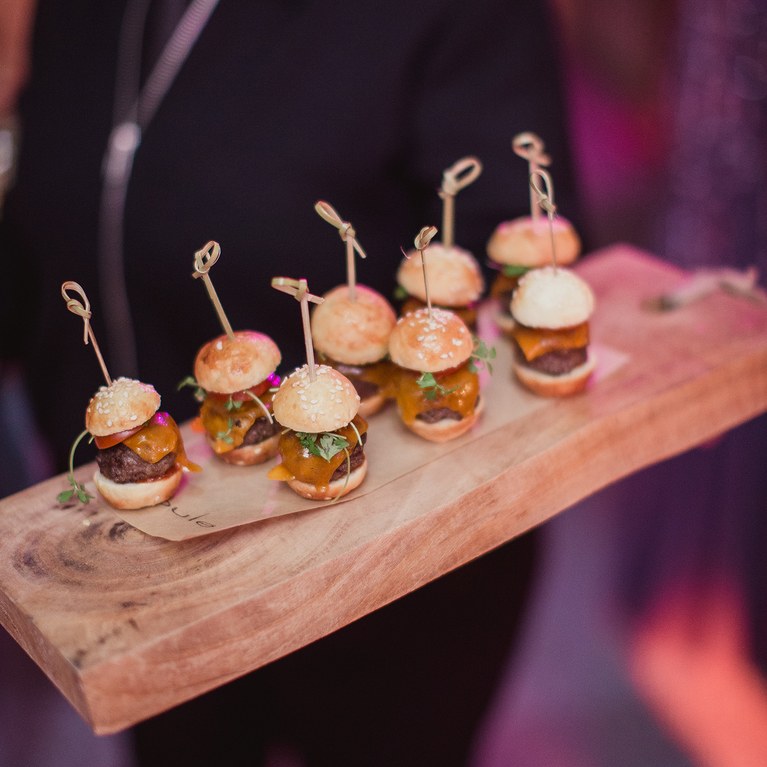 Photo: BRIDES
Use Organic Elements
If you're having a wedding in the majestic mountains of the Appalachians, nature has to be your number one decoration piece. Use any organic elements in sight – such as bark, leaves, beautiful flowers, or overarching trees. It's all at your disposal when you're creating a beautiful mountain wedding. 
Here are some more ideas to get you started!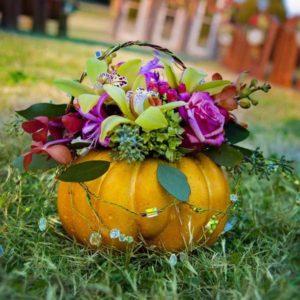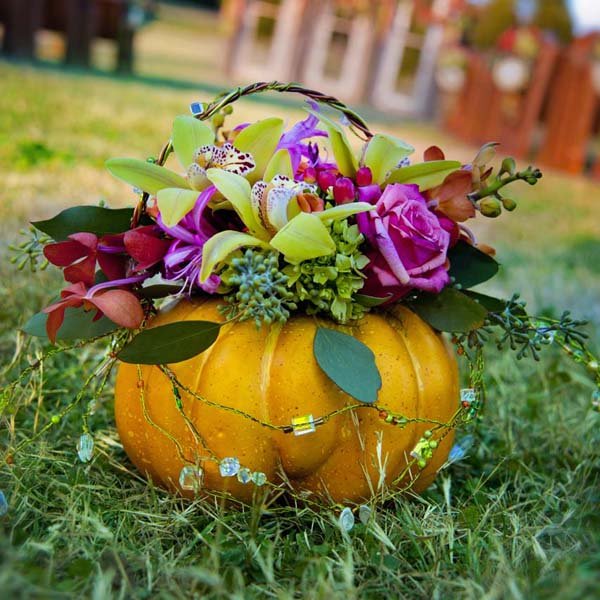 Photo: BRIDAL GUIDE
It's a Mountain Wedding, Get Your Guests Hyped!
It's best to do this a few weeks before your wedding. Send each guest a teaser of the magical weekend they are going to be a part of. Snail mail or a guidebook will do the trick.
Or if you'd like to go the extra mile (we know you do), you can put together a gift super-specific to your wedding location.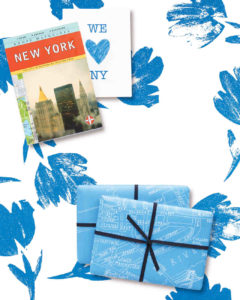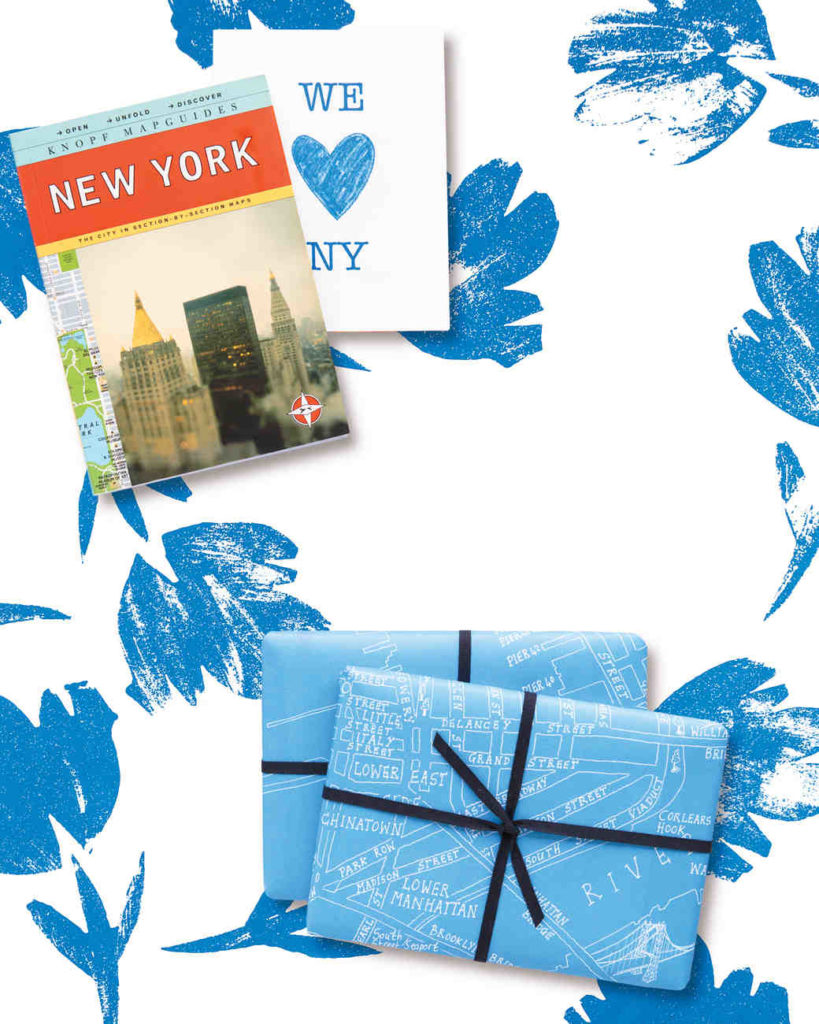 Photo: Ingalls Photography
Take Weather Precautions
Weather predictions can only do so much; we' can't control mother nature, so it's crucial that you come up with a backup plan in case of inclement conditions Also, be aware of windy conditions and weigh down your beautiful decorations. We'd hate to see some pretty banners blown into the woods.
Here are a few more tips to help you avoid any more weather problems!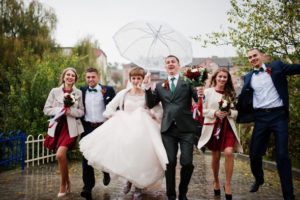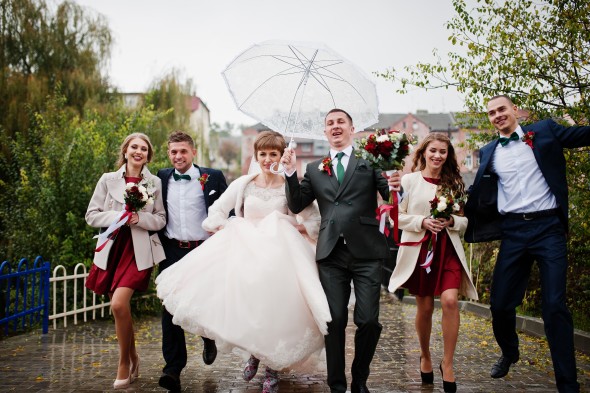 Photo: AccuWeather
Prevent Unwelcome Critters
The Appalachian Mountains have plenty of interesting critters and creepy crawlies. So, it's best to keep the bugs and animals at bay during your beautiful mountain wedding. Have a professional company come in and spray a guard-type product before your wedding.
Additional Tip: Avoid floral decorations that bugs love. This day is for you, not them.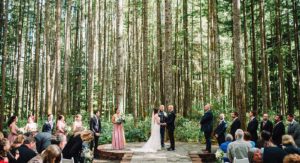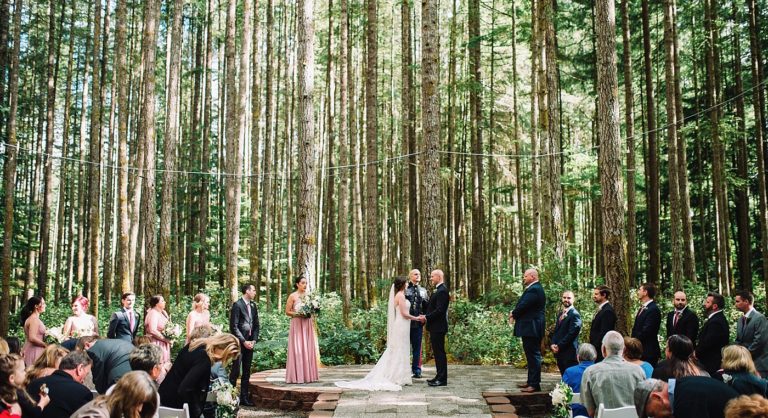 Photo: Kirsten Marie Photography
If you need some more tips on battling bugs, visit Brides.com.
A Sugar Hollow Wedding
Now that you have the makings of a perfect mountain wedding, you're ready to book a perfect wedding destination. Sugar Hollow offers the most in magical experiences. If you'd like to see the majesty, contact us today!
www.sugarhollowretreat.com    OR       (833)-869-6011