18 Feb

💖2019 Destination Wedding PROMO!💖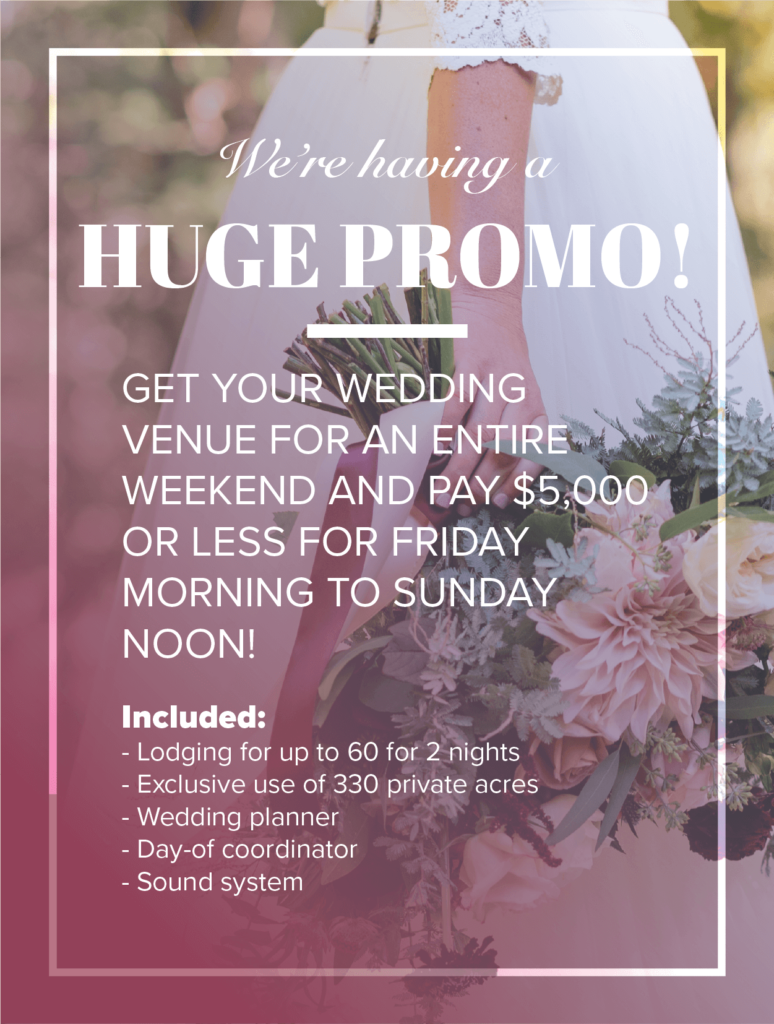 💖 2019 CAN STILL BE YOUR MAGICAL YEAR!! 💖

Timing is everything this year!
If you haven't already taken advantage of our AMAZING 2019 PROMO, now is the opportunity! 😄 We just created a promo for all of you 2019 lovebirds. It's time to save some money AND enjoy that destination wedding you've always dreamed of! 💖
Book a wedding ANYTIME before July 2019 and save BIG time!
We're talking $5,000 for a destination wedding! (Friday morning to Sunday afternoon.)
You not only get EXCLUSIVE access to 330 acres of majestic wilderness, but you also will receive:
Lodging for up to 60 guests. (2 Nights)
Wedding Planner
Wedding-day Coordinator
Sound System